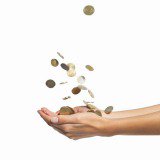 The Government has confirmed it will introduce a cap on workplace pension charges from April next year, to stop savings being gobbled up by fees.
Savers with a pension through their employer will not be charged more than a 0.75% annual management fee, while the Government says there will be new rules to make sure all hidden transaction costs in pension schemes – which are sometimes incurred when savers switch investments or a fund manager invests your money – are more transparent.
Ministers have been considering a charge limit of somewhere between 0.75% and 1% for some time, but delayed confirming details until now (see the Government delays pension cap until 2015 MSE News story).
By setting it at the lower end of this scale, the Government says someone earning £20,000 will save about £35,500 more over their lifetime through a scheme with a 0.75% charge compared to a scheme with a 1% charge.
The charge cap will be subject to a review in 2017 when the Government will consider lowering it from 0.75% and including transaction costs.
Over the next decade, Pensions Minister Steve Webb says the cap will transfer an estimated £195 million out of the profits of the pensions industry into the pockets of retirement savers.
But those who wish to choose their own provider could end up paying more (see our Pension Need-To-Knows guide for help with retirement savings).
Ban on other charges
Alongside the cap, three different categories of pension charges will be banned altogether:
Payments for sales commission which are deducted from members' pensions.
Charge hikes which take place when someone no longer actively contributes to their pension scheme, perhaps because they have changed jobs.
Consultancy charges, where members have to pay for advice given to their employer.
Tom McPhail, head of pensions research at financial services firm Hargreaves Lansdown, says the announcement will give people confidence that their workplace pension will give them good value for money.
Thousands get new pension choices
Today's announcement comes on the day the first phase of the Government's pensions revolution comes into force, giving thousands of people greater freedom over how they use their retirement savings.
The changes, announced by Chancellor George Osborne in last week's Budget, mean that from today the size of the total pension savings that can be drawn down entirely and taken as a lump sum rise to £30,000, without incurring a 55% tax charge.
The Government is also changing the current rules that require people who take up to 25% of their pension pot as a lump sum to "secure an income" within six months, which usually means using your savings to buy an annuity.
The shake-up is expected to lead to fewer people using their pension savings to buy an annuity when they retire, which gives them a fixed income, usually for life.