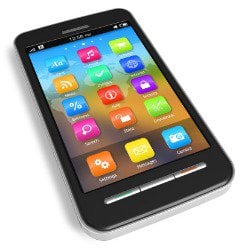 Travellers could soon be able to use their mobile phone in the EU without the fear of extortionate bills, after the European Parliament today voted to scrap roaming changes by the end of 2015.
The reforms – which are due to take effect from 15 December next year – mean the cost of making a call, sending a text message or downloading internet data will be the same as at home. (See our Cheap Data Roaming and Mobile Roaming guides for the current cheapest options.)
The EU has legislated before to lower roaming costs and there are currently caps in place, which prevent consumers being charged more than the following prices (all inclusive of VAT) while outside of their home country:
Outgoing calls: €0.24/min (24p)
Incoming calls: €0.07/min (7p)
Texts: €0.08/text (8p)
Data (using the internet): €0.45 per megabyte (46p)
But MEPs today voted by 534 votes to 25 to adopt the most far-reaching package of changes yet - to ban roaming charges anywhere in the EU as of 15 December 2015. The proposals now need final approval from EU governments, which is expected by the end of this year.
People 'depend on connections'
UK travellers have long complained of returning home to huge bills after using their mobile phones and other web-enabled devices, including tablets, abroad.
A recent survey of 28,000 people across the EU found 47% of respondents don't use mobile internet while abroad, while a quarter turn their phone off completely for the duration of their trip, to avoid the risk of high roaming charges.
EU Commissioner for the Digital Agenda, Neelie Kroes says: "This vote is the EU delivering for citizens. This is what the EU is all about – getting rid of barriers to make life easier and less expensive.
"Nearly all of us depend on mobile and internet connections as part of our daily lives. We should know what we are buying, we should not be ripped-off, and we should have the opportunity to change our mind."