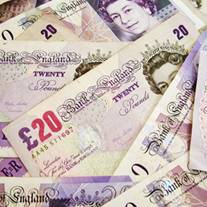 A slice of up to £3 billion worth of 'lost' pensions could be yours – and most are easy to trace and reclaim. If you need inspiration, look no further than one MoneySaver who found £39,000.
Many lose track of pensions after changing jobs, moving house or misplacing important documents – potentially leaving thousands of pounds unclaimed.
Lance Morton, from Leicester, discovered £38,755 of lost funds in three separate Scottish Widows pension plans after using the information in our Reclaim Forgotten Cash guide.
He remembers setting up one personal pension policy at a TSB branch in 1995. Lance paid into it each month, and the scheme was taken over by Scottish Widows in 2000.
Lance lost his job a few years later and stopped making payments. After he moved house in 2002, he lost much of the paperwork.
But Lance had completely forgotten his other two pension plans. It turned out he'd also set them up in TSB branches – one in 1989, and another in 1995.
How did Lance trace his cash?
Lance began his search using the Government's free Pension Tracing Service, which he'd seen featured in our Reclaim Forgotten Cash guide, and contains information on more than 200,000 pension schemes.
Initially, the service turned up no results. But undeterred, Lance tried to remember as much detail as he could and tried again, entering more information.
10 days later, Lance's persistence was rewarded when he received a letter from the Department of Work and Pensions telling him it had traced three pensions to Scottish Widows.
At this stage, Lance was unaware of the size of his lost pensions: "I didn't think it would be a lot," he says.
After another 10 days, Lance received a letter from Scottish Widows asking him to visit a TSB branch to fill in some paperwork and prove his identity.
He was then told the total amount in the pension he remembered setting up was £1,723.39.
However, in the same search, the Pension Tracing Service uncovered the two other personal pensions set up and paid into by Lance. One was worth £12,999.55 and the other £24,032.60. In total, all three pensions had a combined value of £38,755.54.
Lance says: "I have to be honest, I didn't remember anything about the larger two pensions – I didn't even know they existed.
"If it wasn't for the MoneySavingExpert.com website, I doubt I'd have ever known. Thank you to everyone at MoneySavingExpert.com."
Could I have a lost personal pension?
The Pension Tracing Service says one in five people who use it find lost cash, so it's worth checking. Lance told us it took just six weeks to get his money.
But if the Pension Tracing Service can't find your pension to start with, don't give up.
If you're certain you had one, the Pension Advisory Service can give you more free help, including template letters which can be sent to providers or previous employers you may have lost pensions with.
Crucially, there's absolutely no need to pay anyone to do this – you can easily do it yourself for free.
I've found a lost pension. What should I do with it?
If your search is successful, what you do with the money depends on the arrangements you have with your pension provider as well as your circumstances.
Until April 2015, if you're over 55, and want to take some of the money, you'll usually have the option to get 25% from your pension fund as a tax-free lump sum. You can then take the rest as either an annuity (a retirement income), or use 'drawdown', which allows you to take an income from your pension while it remains invested.
But from April 2015, provided you're over 55, you'll be able to take as much as you like, when you like. Though if you take anything above the tax-free 25%, it'll be taxed at your marginal rate – so that's 20% if you're a basic rate taxpayer, 40% or 45% if you're a higher or additional rate payer, or if the amount you've taken from your pension pushes you into either of those rates.
See our Pension Need-To-Knows guide for more information on what you can do with your pension.
If you're under 55, beware of scam firms that claim to be able to release the money early – the huge fees and taxes could leave you with no savings for retirement (see our Pension liberation scams face crackdown MSE News story and read the Release Pension Cash guide for more info.)
But I've got a small pension pot?
If you're over 60 and have a pension pot of £30,000 or less, new pension rules mean you can now take the whole thing as a lump sum. If you have smaller pension pots of £10,000 or less, you can also take up to three of these small pots, regardless of your total pension wealth.
But I'm not at retirement age?
If you're still some way from retirement, you should still take an interest, as your lost pension is likely to be suffering from high charges. Check for exit penalties and then switch provider to get the best deal.
What did Lance do with his cash?
As Lance is now 55, he decided to withdraw 25% of his pension, while he sold the other £30,000 as an annuity to Axa. He says he's made an extra £30/month by picking Axa's plan after he followed our tips on comparing annuities in our Annuities guide.
With the lump sum, he says he's doing up his house, repaying debts to parents and friends, and he's also thinking of putting £5,000 into an ISA, but not before consulting our Top Cash ISAs guide.
Don't lose your pension
The best way to make sure you get everything you've saved for is to properly manage your pension. Here are a few tips:
Keep all paperwork. File all relevant paperwork, including any annual statements.
If statements stop, ask why. If you receive annual statements, and these suddenly stop, get in touch with your provider immediately. If you don't get statements at all, it's worth getting in touch once a year to make sure everything is still in order.
Moving home? Tell your provider. According to property website Zoopla, we move home eight times on average. Be sure to update your pension provider with your new address each time you move.
Scour bank statements regularly. If you're paying into a personal pension scheme from your bank account, keep track of payments.
Bank accounts get lost too
MyLostAccount – a joint venture by The British Bankers Association, the Building Societies Association and National Savings & Investments – estimates that "hundreds of millions of pounds" is also languishing unclaimed in savings and current accounts.
Lance says he remembers setting up two TSB savings accounts about 30 years ago. He hasn't had any luck tracking them down, but he says he's not going to give up.
You may also be able to claim assets from relatives who have passed away, if you don't know the bank or provider they were with. If you do know the provider, it's best to go direct to it first.
The British Bankers Association has a downloadable leaflet on dealing with deceased relatives' banking affairs, and you can also see our Reclaim Forgotten Cash guide for help with finding lost savings and current accounts.
Additional reporting by Nick Durrant.