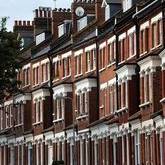 Record numbers of people are complaining to the Financial Ombudsman Service about mortgages – but it says people in trouble need to see help earlier if they get into money troubles.
Last year, 13,659 people contacted the Ombudsman for help with a mortgage or secured loan.
But the Ombudsman says a third of people had already fallen into arrears before they looked for help.
It adds a large number "felt unable" to say they were facing problems – or were worried about what would happen if they told their lender.
The Ombudsman upheld 30% of all mortgage complaints, adding that on "many occasions", customers were seeking "unrealistic" solutions such as suspending payments or interest indefinitely, or writing off debt.
But it says it's also been working with lenders to make it clear "they're expected to get creative" when helping customers get back on track with their mortgages.
"There's still more that they can – and should – do to help," it says.
Typical complaints include how arrears are handled, charges, and issues surrounding repossession.
'Many cases are heartbreaking'
Chief ombudsman Tony Boorman says: "Mortgages are the most significant purchase most of us will make in our lives, so we understand why people might be reluctant to say that they're struggling to pay for their home.
"Many of the cases where people face losing their home have been heart-breaking to deal with – but could potentially have been avoided. So if money is tight, you should never be afraid to ask for help or guidance. Speak up sooner rather than later.
"Consumers and lenders all have a responsibility to work together when problems arise. And though it pays to be realistic about the options available to you, if your lender isn't listening, we're here to give you practical, honest advice to help sort out your problem."