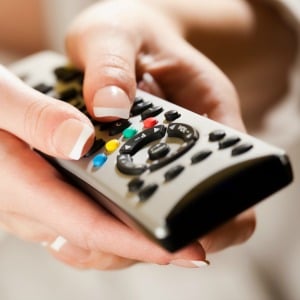 Students about to finish a year of studying at university could be in line for a £36.67 refund on their annual TV licence.
A TV licence runs for 12 months if you pay it in one go. Students who paid for one last September and are now leaving their university address for the summer can claim back the final three months.
As TV Licensing, the company which sells the licence, refunds unused quarters, it's a handy way for students to grab some money back.
TV Licensing spokesperson Kim Hayman says: "The student refund is brilliant news for students and we encourage those who bought their licence at the start of the academic year to take advantage of it.
"We want to help students understand the law when it comes to watching live TV on any device and help them avoid a fine of up to £1,000. Reminding them about the refund is part of knowing when you do and don't need a licence."
How to get a TV licence refund
To get the refund, students need to have a TV licence with three months left until it expires and be leaving their halls of residence or rented accommodation for the three months of the summer.
Halls of residences generally have licences which cover communal areas, but if you watch TV in your room you'll need your own licence. If it's a rented property you'll only need one licence if there's a joint tenancy agreement in place.
If you're entitled to a refund you can get it by visiting the TV Licensing website, or by calling 0300 790 6113.
Do you need a licence?
Four out of five students in the UK watch TV and 74% use a laptop to do so.
If you're watching programmes on any device – including a laptop, PC, mobile phone or games console – at the same time as it's being shown live on TV, you'll need a licence.
But if you don't watch or record TV programmes, or you only watch them after they've already been broadcast through services such as YouTube and BBC iPlayer, then you don't need a TV licence.
When you buy a TV licence, you can pay all in one with a debit or credit card (£145.50 for a colour licence) or split the costs with direct debit payments.
For full details, see our guide: Do I Need A TV Licence?