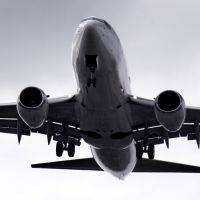 Update: 13 June 2014: We have now updated our Flight Delays guide and you can find the full information on what this ruling means for new and old claims, as well as for claims which were on hold, in there.
Airline passengers can claim compensation for flight delays caused by technical faults, the Court of Appeal has ruled. But the situation over grounded claims remains up in the air, with the case now set to go to the Supreme Court.
On the surface, today's judgment, which applies in England and Wales, is good news. Three judges ruled that if the cause of a technical problem was one "inherent in the normal exercise of the activity of the air carrier concerned", then it that meant it was also within the control of the airline, meaning it would be liable to pay compensation.
But Jet2, the airline at the centre of the case, says it will now take the case to the Supreme Court to seek "clarity and consistency" on the issue of technical faults. So what happens next for new claims and claims currently on hold is uncertain.
Bott & Co, the law firm which represented the passenger, says the ruling means technical defects can't be used by airlines to get out of paying compensation where the plane has either departed from England or Wales, arrived in England or Wales, or was operated by an airline registered in England or Wales.
We're awaiting clarification from the UK regulator, the Civil Aviation Authority. But a senior legal source commented: "It's a binding precedent unless and until it is successfully appealed against, and permission to appeal would be required. If sought, there is only a possibility it would be granted.
"Should there be an attempt at obtaining permission, the airlines would probably seek a stay of pending cases until determination of the request for appeal, and a further stay thereafter if permission was granted."
What do the rules say?
EU rules, which were clarified in October 2012, say passengers who are delayed over three hours can, in certain circumstances, claim up to €600 (about £500) per person, unless the delay is outside of the airline's control – known as an "extraordinary circumstance" (see our Flight Delays guide for help claiming).
Bad weather, industrial action and political problems are all deemed as extraordinary circumstances. But whether or not technical faults can be included in this list has been a point of contention. Many airlines seem to be deliberately trying to reject or stonewall claims using this defence.
What is today's case about?
The ruling centres around a Jet2 flight from Malaga to Manchester in October 2011, which was delayed by 27 hours following a defect with the plane's fuel valve (see our Flight Delays and Cancellations guide for the rules and how to claim).
Passenger Ronald Huzar tried to claim compensation from Jet2 at Stockport County Court in June 2013, but lost. But he successfully appealed against the verdict in October.
Then Jet2 took the case to the Court of Appeal last month (see the Flight delay reclaiming rules to be clarified MSE News story). Today, the court rejected Jet2's appeal.
What does Jet2 say?
A spokesperson for Jet2 says: "Today's judgment is disappointing and could, if unchallenged, have a significant impact on the entire airline industry. The judge noted that the issue 'is not without some difficulty', and as such we are taking the dispute to the Supreme Court.
"The European national enforcement bodies have agreed that unexpected technical defects, such as the one in this case, are outside of the control of airlines, and would therefore be considered extraordinary for the purposes of compensation.
"Today's ruling will only cause further confusion for passengers and airlines, which is why we will continue to seek clarity and consistency by appealing directly to a higher court.
"We regret any inconvenience to passengers. We are always committed to getting them to their destination on time. Our focus is to deliver a friendly service and low fares to our customers and we sincerely hope that this will not be jeopardised by today's ruling."
How do I claim?

Today's judgment is only on flights that have been delayed or cancelled due to technical faults. You can still claim for other delays, although to do so you need to meet certain criteria.
It's only for EU flights. You must be on a plane that left from an EU airport, or arrived at an EU airport (but then it must be an EU airline).
You can go back to 2005. This doesn't just apply to recent flights. If you've been delayed at any time since 2005, you have a right to compensation under EU rules. Though in the UK, it's easier in practice if it's been since 2008.
It must have been the airline's fault to claim. The delay had to be under the airline's control. Staffing problems, poor planning, and under-booking all count. Political unrest or bad weather don't.
Delays must be over three hours to get compensation. The amount you get is fixed solely on the flight length and delay time. So a 1,000km flight delayed by four hours is €250 (about £202) per person, while a 4,000km flight delayed for five hours is €600 ( about £485) per person.
How to claim. Write to the airline stating the details of your delay and asking for the compensation. If it rejects you, depending on where you flew from and the airline you flew with, go to the CAA, the European Consumer Centre, or the regulator in the country you departed from to get a ruling. If it gets rejected again, you can take your complaint to the small claims court.
For full information, including free template letters, see our Flight Delays and Cancellations guide.