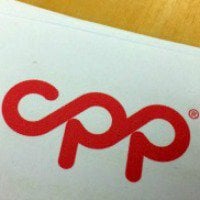 Over five million people could be missing out on £100s by chucking away their CPP reminder letters.
Over seven million people who were mis-sold CPP card and identity protection policies since 2005, either directly or via their banks, have been sent letters.

Yet only 1.7 million – about one in four – have responded. With an overall redress pot of £1.3bn, there's potentially £900m still waiting to be claimed.
But we've heard many reports of people binning their CPP reminder letters thinking they are junk. This is like binning a wad of cash. We've been contacted by some who got up to £1,290 back.
We've been campaigning to help people get their cash back by providing free template statements to help them fill in the forms. Our CPP Reclaim guide has been read more than 750,000 times.
'If you've had a letter, fill it in'
MoneySavingExpert.com creator Martin Lewis warns:"Many people across the UK are effectively binning a bundle of crisp £50 notes as they're chucking away their CPP letters.
"We haven't heard of anyone who got a letter being turned down, yet people are so used to spam letters about PPI – which is different but sounds similar to CPP – they bin them.
"This will let CPP and the banks off the hook. If you've got, or had one of these letters, no ifs, no buts, fill it in. If you're not sure how, there are free templates in our CPP Reclaim guide – if not you're giving cash away."
Success stories
Here are some success stories to inspire you:
Tara Rees Lawrence: "I got £290 back due to two credit cards! I'd thrown the first two letters away mistaking them for junk mail but saw on the MSE website that the CPP letters were genuine! Luckily I got two reminder letters and called the number! Claim forms were sent to me and I filled them out and sent them back! Cheques arrived within a few weeks."
Angela Godden Meyers: "Threw it away and then retrieved because of your advice – received over £200! Thanks."
Mandy Jayne Wakefield: "If I hadn't seen you talk about it and how people were throwing the letters in the bin as they look like generic letters, I would have, and nearly did chuck it till I noticed I had a reference number. All I had to do was sign and send it back and two weeks later I got a cheque for £271."
CPP reclaiming tips
Here are our top tips for reclaiming CPP:
1. If you got or get a letter, just fill it in. If you get a letter, it means you had a policy and were almost certainly mis-sold it, so just fill it in. The bit everyone's finding difficult is section B, so to help, cut and paste our CPP form-filling templates at CPP Reclaim. The sooner you do it, the sooner you'll get your cash as it's a queuing system.
2. Do it quickly and you get paid quickly. The deadline for sending in your claim forms is 30 August, but there's a queuing system, so the quicker you fill it in the quicker you'll get it.
3. Lost your letter, or binned it? Many tell us they binned the letters thinking they were junk mail. Not everyone will get a reminder, so don't rely on that. If you binned yours, or you didn't get a letter (it may have had an old address) but think you've had CPP since 2005, don't worry. Contact the scheme team on 08000 83 43 93.
4. What about reclaiming from before 2005? The official redress scheme is only for post-2005 CPP. If you had it before, you can still try to reclaim. It's less certain but we've heard of some wins.
5. CPP isn't the same as PPI. CPP schemes promised to insure you against card or ID fraud, while PPI covers loan, credit card or mortgage repayments if you can't repay due to accident, sickness or unemployment. You may have been mis-sold both, and could reclaim both (at least £15bn of PPI was mis-sold). See the MSE Reclaim PPI for Free guide.