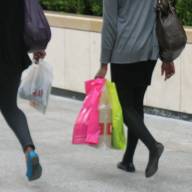 If you have a Kiddicare gift card, spend it now and see if you can bag a bargain as the retailer's confirmed it's shutting all but one of its stores.
The baby specialist, which has 11 stores across England, including branches in Liverpool, Bristol, Nottingham and Southampton, says it will close 10 outlets in the coming months.
Only its Peterborough branch will remain open, while its website will continue to trade.
A Kiddicare spokesperson says the firm is "in the middle of a company consultation period" and is unable to confirm when each store will close, or how many staff will be affected.
But if you've got a gift card and your nearest store is closing, spend it quickly, as you can't use it online.
Closing-down bargains
You should also look out for closing-down bargains. Kiddicare is currently running a sale, both in-store and online, and MoneySavers have reported picking up the following deals:
Up to 50% off clothing, including Pumpkin Patch.
A Jumparoo for £60. Kiddicare's online RRPs for Jumparoos are between £110-£125.
A baby change bag for £15. The RRP was £69 in-store at Kiddicare.
A car seat tidy for 37p. We've seen similar products online at Kiddicare for £9.99.
Please let us know via the forum link below if you've found any bargains.
Remember, just because an item is in the sale it doesn't necessarily make it a good deal. Search online first or in other stores to see if the price can be beaten. See our Cheap Online Shopping guide for tips and tricks to cut costs.
What if my local store shuts before I can use my gift card?
If your local store shuts before you've spent the gift card, Kiddicare says you should email it at hello@kiddicare.com.
If you bought a gift card or voucher worth £100 or more on a credit card, Section 75 of the Consumer Credit Act 1974 may also cover you. It states your card company must refund all purchases between £100 and £30,000, if you don't get the service or the item you paid for. See our Section 75 guide for more.
But there are grey areas surrounding gift cards. So while claiming back under Section 75 is worth a try, we don't guarantee it'll work. Also note that Section 75 only applies to single items worth over £100, so you aren't covered if you buy a number of smaller gift cards, regardless of the total.
If you used a debit card or spent under £100 on a credit card, try using its chargeback facility. Visa, Mastercard and American Express may return your money, regardless of the cost (other than a £10 minimum on Mastercard), if you claim within 120 days of something going wrong. But this is a customer service promise, not a legal obligation. See the Chargeback guide for how it works.
What about returning goods?
Kiddicare says it's current returns policy is still in place for unwanted and faulty items:
Bought goods in-store? You have 365 days to return items and get a full refund. You can return goods to any store, or by posting items at your own expense (unless they're faulty where Kiddicare will refund any "reasonable costs of a return") to Kiddicare.com Limited, Club Way, Cygnet Park, Hampton, Peterborough PE7 8JA.


Bought goods online? You have 365 days to return them and get a full refund. If you do it within seven days of receiving the products you'll get a full refund including any delivery charges. If you cancel your order between eight and 365 days after the date you received the products, you'll only be refunded the cost of the item and not any delivery costs. You can return goods to any store or by posting items at your own expense (unless faulty where Kiddicare will refund any "reasonable costs of a return") to the address listed above.