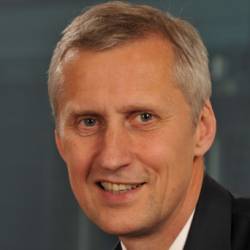 Martin Wheatley (right), chief executive of the Financial Conduct Authority (FCA), explains how the watchdog's cracking down on the payday loans industry, and asks for your thoughts on whether it's getting it right. See the Payday loans cap will slash costs, regulator says MSE News story for our view on the plans.
Today, the Financial Conduct Authority is proposing a cap on payday loans to stop excessive charges being passed on to customers.
For the last six months, we have gathered evidence to set a cap. We have studied 16 million payday loans, surveyed over 100 firms and spoken to 2,000 people.
Today, I can announce our proposal for a cap:
Initial cost cap of 0.8% per day. For new loans, or loans rolled over, interest and fees must not exceed 0.8% per day of the amount borrowed.


Fixed default fees capped at £15, which protects borrowers to repay. If borrowers cannot repay their loans on time, fees must not exceed £15.


Total cost cap of 100%, which protects borrowers from escalating debts. Borrowers must never have to pay back more in fees and interest than the amount borrowed.
Our cap will reduce costs for most payday customers. It will end escalating default charges and an overall cap will mean payday customers who struggle to repay will never pay back more than twice the amount they borrowed.
What could the cap mean for you?
We believe our proposed cap will save customers around £250 million each year.
In 2013, 1.6 million customers took out around 10 million loans, borrowing £2.5 billion. If our proposed cap is introduced, most of these people will still be able to continue to take out a payday loan, but around 160,000 people may not.
Any cap can result in firms deciding not to lend to some customers or stop lending altogether. There are three large companies in this market. Our research shows that only these companies are likely to continue to offer payday loans if the cap was introduced.
What will happen to people who cannot take out a payday loan?
We looked closely at the financial records of people who had difficulty in repaying. Many had no savings and outstanding debts. Most loans are being used for everyday costs, but some are being used for holidays, weddings and gifts.
For this group of people, the payday loan is of limited benefit. Most likely, it will make their financial situation worse. Looking for alternative borrowing or seeking debt advice is likely to result in a better outcome.
How the FCA is protecting payday customers
Since 1 April this year, when the FCA took over regulating consumer credit, we have put a spotlight on the payday sector. We have introduced risk warnings on adverts and required firms to put customers in touch with free debt advice.
We've taken action to restrict loans being rolled over and stopped firms taking money from customers' bank accounts whenever they want to. We'll also make sure firms carry out a proper affordability check on potential customers.
Tell me what you think
I am confident that we've set the cap at the right level to protect consumers. But I want to hear your views.
You can find further detail on the FCA website, but thanks to the MoneySavingExpert.com website, you can leave your thoughts on its forum too.
Tell me whether you think we've struck the right balance.
Also, what do you think about people not being able to take out a payday loan as a result of a cap?
I'm listening.