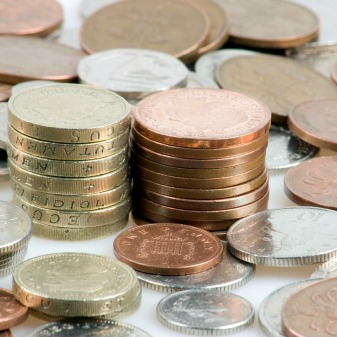 Customers of Stonebridge International Insurance may be entitled to redress after the firm has been fined £8.4 million by the Financial Conduct Authority (FCA) for its underhand selling tactics and the way it handled customer requests to cancel their policies.
The FCA says up to 486,444 customers in the UK, France, Germany, Italy and Spain were "placed at risk of being mis-sold policies" by Stonebridge between 1 April 2011 and 31 December 2012 (see our Cheap Health Insurance guide for cost-cutting plans).
Neither Stonebridge or the FCA could tell us specifically how many UK customers are affected, but the insurance provider says that in some cases customers may be entitled to a full or partial return of the premium they paid, which could include interest on top.
Stonebridge is contacting all of its existing UK customers about the issue, but if you've since left the firm or think you're affected, email customerreferrals@stonebridge-insurance.com.
The insurance provider adds that it has already paid redress worth a total of £400,000 to affected UK customers.
What did Stonebridge do wrong?
The FCA found Stonebridge guilty of the following failures:
Phone sale staff from Stonebridge's outsourcing companies encouraged vulnerable people to buy more expensive personal accident, accidental death and cash plan insurance products than they actually needed.


Telesales scripts designed by Stonebridge for its outsourcing companies failed to provide clear, fair and balanced information for customers about the products it offered.


Customers were actively discouraged from cancelling their premiums, despite being told they could cancel without being charged any fees if the products didn't meet their needs.
What did Stonebridge sell?
Accidental Death Plan. Under this relatives of policy holders received a lump sum if the policy holders died as a result of an accident. The average monthly premium for the policy during the potential mis-selling period was £6.19 for single cover and £8.76 for family cover.


The Accident Cash Plan. Under this customers received a fixed amount of money each day if they were unable to work or look after their family. The average monthly premium for the policy during the potential mis-selling period was £7.17 for single cover and £11.12 for family cover.


The Personal Accident Plan. This provided a range of fixed amount payouts for death, hospitalisation and accidental injuries. The average monthly premium for the policy during the potential mis-selling period was £6.35 for single cover and £12.93 for family cover.
Customers should have information to make the 'right choices'
Tracey McDermott, FCA director of enforcement and financial crime says:"Customers are entitled to expect firms to provide them with fair and balanced information to enable them to make the right choices about the product that is right for them.
"Stonebridge failed to do this and, when customers tried to cancel, put up barriers to prevent them from doing so. Firms must take responsibility for their outsourcing arrangements and ensure that they treat customers fairly".
What does Stonebridge say?
In a statement released by Stonebridge it says: "Following the FCA Notice issued today Stonebridge acknowledge the findings of the FCA. The Notice does not impact the day to day operations of Stonebridge and we remain a solvent trading company.
"We will continue to service our clients as usual. We will meet our obligations to our customers by providing claims and customer services to meet the expectations of our policyholders."