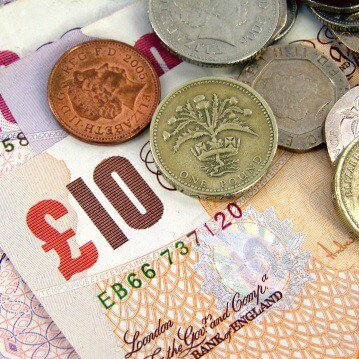 It was announced this week that the deferral threshold for pre-1998 student loans will drop from September, meaning more graduates will have to start paying. But we've been contacted by many loan holders already angry after problems with the sale of loans to Erudio, who question whether this has been done to appease the company that bought some of the student loan debt.
At present, anyone with a pre-1998 mortgage-style loan earning £28,775 or less can put off repaying their loan for a year – this is known as deferment (see our Student Loans Mythbusting guide).
But yesterday the Department for Business, Innovation and Skills (BIS) announced that from 1 September only those who earn £26,727 or less will be able to defer paying theirs, meaning fewer people will qualify from autumn (see the Student loan interest rates to fall MSE News story).
Graduates have since been in touch with MoneySavingExpert.com to raise concerns about the threshold falling and to ask whether the Government is allowed to do this.
So we've put together a Q&A below to answer some of your key queries.
What's happening?
From 1 September 2014 until 30 August 2015 only those who earn £26,727 or less will be able to defer repaying their pre-1998 loan for a year.
As this academic year's threshold is £28,775 it means anyone earning between £26,728 and £28,776 who has currently deferred their loan, will no longer qualify to do so from September.
My loan is currently deferred. What should I do?
The news doesn't affect anyone's current deferral period – this will continue as normal until the agreed end date.
But according to the Student Loans Company, deferral forms can only be processed annually when they are due for renewal. It sends out forms eight weeks before the renewal date and says those eligible for deferral under the current threshold will already have been sent forms to complete.
The Government says deferment applications are assessed using the applicable threshold on the date the deferment application form is received.
So applications received before 1 September will be judged using the current threshold, while applications received after 31 August will be assessed on the lower income threshold rate of £26,727.
Can the deferment threshold change year-on-year?
The Education (Student Loans) Regulations 1998 sets out how the deferment threshold is calculated year-on-year by BIS.
The act states: "Deferment level means 85% of the lender's estimate of average monthly earnings of all full-time employees in Great Britain for the January when the level will apply based on figures published by the Office for National Statistics, or if that Office ceases to publish relevant figures, any other published figures."
What this means is that the deferral threshold is always based on the same calculation using the latest earnings figures from the Office for National Statistics (ONS). And as the ONS' figures change year-on-year, so too can the deferral threshold.
How has this year's deferment threshold been calculated?
The deferment threshold for the year from 1 September 2014 has been calculated based on 85% of the estimated average earnings for full-time workers in Great Britain in January 2015.
The average earnings estimate for January 2015 has been calculated using average weekly earnings from the April 2013 - April 2014 Annual Survey of Hours and Earnings (ASHE), and using earnings growth between April 2013 and April 2014, as measured by Average Weekly Earnings (AWE).
The reason September's deferment threshold has dropped is because of the predicted reduced earnings growth.
Why is the threshold based on future earnings?
BIS says it has always used the weekly earnings and earnings growth from the previous year's April to the current year's April – so this year it's April 2013-April 2014 – to forecast what earnings are likely to be the following January.
It says it's based on "known quantitative data" – weekly earnings and earnings growth – so there should not be "any real fluctuations".
So is the reduced deferral threshold anything to do with the sale of loans to third parties?
BIS says this is "categorically not the case". The calculation used to work out the annual deferment level is set out in legislation so it can't be changed.
Can the calculation ever change?
As the calculation is enshrined in law, neither BIS or any third party can change it.
Has the deferment threshold fallen before now?
Yes. The Government has yet to provide us with the full data, but over the last ten years the deferment threshold has fallen once – during the 2010/11 academic year.
Here's a list of the deferment thresholds for the last ten years, given to us by BIS:
2005/06: £24,137
2006/07: £24,412
2007/08: £25,287
2008/09: £25,936
2009/10: £27,050
2010/11: £26,449
2011/12: £27,734
2012/13: £27,813
2013/14: £28,775
2014/15: £26,727