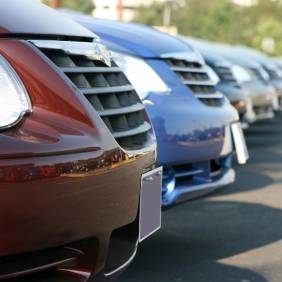 Motorists needing to renew an expiring driving photocard or applying for their first provisional licence should wait until tomorrow if possible as fees will drop then.
From tomorrow, motorists in England, Wales and Scotland will pay the following to apply for a provisional licence or renew a photocard nearing its 10-year expiry date. (See our Motoring MoneySaving guide for more ways to cut driving costs.)
| Type of licence | Current fee | New fee online | New fee via postal application |
| --- | --- | --- | --- |
| Provisional licence | £50 | £34 | £43 |
| Renew photocard licence | £20 | £14 | £17 |
Driving licence fees are devolved in Northern Ireland and it sets its own rates, so these price cuts don't apply there.
So if you're not planning on driving for now, wait until tomorrow to get or renew your licence. If you're getting a provisional licence you can't drive until you receive your licence. However, those renewing their photocard can continue to drive while they wait for their new one to arrive.
If you're caught driving without a licence you could be fined up to £1,000. If you're waiting for a renewed photocard to arrive you'll need to be able to prove you've applied for a new one if you're stopped by the police.
All other fees, such as replacing a lost or stolen licences, will remain the same and the Driver and Vehicle Licensing Agency (DVLA) says those who've already applied for a licence or renewed a photocard at the higher price won't be able to claim a refund of the price difference.
Transport minister Claire Perry says: "The cost of driving, especially for young drivers, can be significant and we are committed to cutting costs where we can. Thanks to DVLA making large scale savings to their running costs, we have been able to cut the cost of the driving licence, which will save drivers and businesses £150 million over the next ten years."
Remember to avoid clicking on the first website you see on a search engine if you're renewing or applying online and instead go via Gov.uk. Shyster sites often charge an 'administration fee' for processing the service even though there's no administration needed (see our Copycat websites guide for more info on what to watch out for).