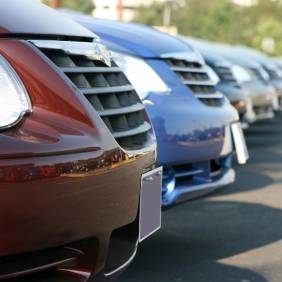 The cost of taking out car insurance has risen for the first time in more than two years after efforts to clamp down on fraudulent claims failed to deliver the savings insurers had anticipated, according to the AA.
The typical quote for someone who shops around for an annual comprehensive policy edged up by £6 or 1.2% over the three months to 30 September compared with the previous three months, to reach £531 on average, according to the AA's insurance index.
According to the index, which compiles the average of the five cheapest quotes on the market, this is the first quarterly increase in the cost of motor insurance since spring 2012. (See our Cheap Car Insurance guide to get the best deal.)
Looking at the motor insurance market as a whole and not just the cheapest deals, quotes for annual cover over the three months to 30 September have generally have increased sharply by 4.2% compared with the previous three months, to reach £891 on average.
Janet Connor, managing director of AA Insurance, says costs could have been kept down if insurers hadn't missed so many opportunities to stem the tide of fraud, for example, by banning whiplash claims made after low speed crashes and paying compensation for successful injury claims to providers of medical rehabilitation, rather than as a cash sum to the claimant.
She adds: "My view is that many opportunities have been missed. As a result, I believe that this small upward move in premiums will lead to further modest increases over the coming months."
Changes which have been previously unveiled by the Government to tackle the "compensation culture" and crack down on bogus and exaggerated insurance claims include establishing greater independence for experts who produce medical reports for personal injury claims as well as reforms to ''no win no fee'' deals.