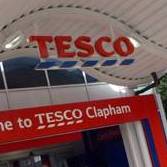 Update: 12 December 2014: Tesco has extended its Clubcard Boost, so you now have until 21 December to exchange vouchers for Boost tokens either in store or online.You still have until 24 December to spend vouchers. Tesco has also recently added Baby & Toddler as a new department due to customer demand.
Tesco Clubcard customers can double the value of their vouchers from today to spend in the run up to Christmas on items including toys, electricals, Christmas trees, lights and decorations.
The supermarket's exchange scheme enables customers to swap multiples of £5 vouchers for £10 tokens to spend in some departments (also see our Tesco Clubcard guide for more, including how to reclaim lost points).
Customers have until (and including) 14 December to swap vouchers either in stores or online and vouchers must then be redeemed by 24 December.
What can I use exchange tokens on?
You can use exchange vouchers on the following departments, both online and in stores:
Hudl 2 tablets and Hudl accessories
Toys and bikes
Christmas trees, lights and decorations
Gaming
Clothing
Health and beauty gift sets
Electricals
Cook, dine and home
Phones and accessories
Opticians
Unlike previous years, you don't need to select which department you want to spend in first – vouchers issued can be spent in any department taking part in the scheme. However, exclusions apply so check online before exchanging.
Exchange tokens cannot be exchanged back into points or into cash, so make sure you'll definitely use them before converting your points.
What are Clubcard vouchers?
Shoppers who use a Tesco Clubcard get one point for every £1 spent either in stores or online at the supermarket. Points can also be earned at other selected retailers.
Each point is worth 1p to spend at Tesco. The value is converted into Clubcard vouchers, which are sent out every three months as long as customers have a balance of at least 150 points.
Vouchers can also be exchanged throughout the year at non-Tesco retailers, where it is possible to get up to four times the value to use at restaurants and on days out, for example.
What vouchers can I double for exchange tokens?
Only Clubcard vouchers in £5 multiples can be exchanged – but these can be made up of smaller vouchers, for example, two £2.50 vouchers. It means £5 worth of vouchers will become a £10 exchange token.
If the total in vouchers is not a multiple of five, you will get the rounded down version exchanged, and the rest credited back to your Clubcard account in points and carried over to your next statement.
So if you have a £7 voucher, you can convert £5 of that into a £10 exchange token and the remaining £2 will be credited back to your account in points.
There's no limit on the number of Clubcard vouchers that can be exchanged and no limit on the amount in tokens that can be redeemed before the deadline.
Where can I make the exchange?
The exchange can be made in all Tesco superstores, Extra stores and Metro stores. Exchanges can also be made online. You can't make an exchange in Tesco Express branches.
Where can I spend exchange tokens?
Tokens can be spent in any Tesco superstore, Extra store or Metro store where the item you want exists, as well as online at Tesco.com.
You can't exchange or use a token in an Express store. But if you buy online, you can collect your purchase from selected Express stores with Click and Collect desks.
Can I get change from the exchange tokens?
No. The cost of the products purchased must equal or exceed the value of the exchange tokens. This means you can't use a £10 token to buy an £8 item, even if you accept you'll lose £2.
Can I buy something worth more than I have in exchange tokens?
Yes. You can pay the difference yourself.
What if I buy something and want to return it?
Items purchased with an exchange token can only be exchanged for goods that are also part of the Boost event and which are the same or higher value.
If you want a refund, you will get the value of the initial Clubcard voucher, NOT the doubled-up value of the exchange token.