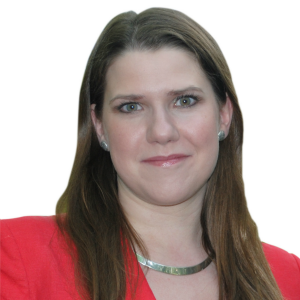 Today new rights come into force to give consumers greater powers to get their money back if they are misled or intimidated when buying, or signing a contract for goods or services. Consumer Affairs Minister Jo Swinson explains what's happening and why.
Cracking down on rogue traders who mislead or pressure people into buying products they don't want or need is vital to improve consumer confidence and give people a fair deal.
We've all heard the horror stories. The traders who turn up at the doorstop of an elderly person and bully them into buying products that they didn't want or ask for. Or a young person approached on the high street and duped into handing over hundreds of pounds with promises of a glittering modelling career.
This kind of mis-selling is not only distressing for the victims and their families, but it can also mean the loss of business for the many decent UK companies who respect their customers.
The figures tell a worrying story. Crime reporting agency Action Fraud estimates that consumers suffer detriment of at least £6.6 billion every year due to unfair trading. Quite simply this figure is too high and underlines why tough action is needed.
That's why we are giving consumers the power to better protect themselves from misleading or aggressive practices, by making it easier for them to hold traders to account and get their money back.
As a result of the new rights, if you have been misled or forced into buying products you didn't want, you will now have up to 90 days to cancel the contract with the company and even beyond that time you can ask for a price reduction.
In addition, you have the right to seek compensation for any further damages or costs caused by being mis-sold products.
'Better equipped to fight back'
Take the example of an elderly couple pressured on the doorstep by a salesperson into buying a mobility scooter they didn't need. Previously it would have been more difficult for them to hold the company to account and get their money back, but the new rights coming into force will empower them to do this.
From today, that couple could now request that the scooter be returned and receive a full refund within 90 days of the purchase, and request the cancellation of any contracts to pay for it. If the company refuses, the couple could then take civil action against the company and receive compensation for any damage or distress caused.
With these new measures, I hope we can build a nation of savvy consumers that are better equipped to fight back against rogue sellers.
Anyone who thinks they've been bullied or misled into buying something should first try and resolve the issue directly with the company. If this fails then I urge them to call Citizens Advice on 03444 111 444. It is an excellent source of advice and guidance.
Views do not necessarily reflect those of MoneySavingExpert.com.