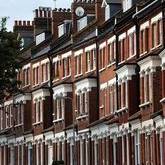 Current and former Yorkshire Building Society (YBS) mortgage customers may be in line for a refund of arrears fees after the firm has been fined more than £4.1 million for failing to properly deal with customers struggling to repay.
The Financial Conduct Authority (FCA) says between 1 October 2011 and 31 July 2012, call handlers at YBS didn't "promptly" identify why some customers were experiencing payment difficulties and what their "future financial prospects" were.
The regulator's investigation found that "insufficient training and fragmented guidance" meant call handlers did not consistently probe customers' circumstances and identify the cause of their problems.
This lead to "significant delays" in determining the most appropriate payment solutions, which could have included a brief payment holiday or a temporary conversion to interest-only repayment terms.
In the meantime, YBS charged a £35 fee for every month a customer had more than two months' arrears outstanding, meaning some customers incurred increased fees, plus interest on the arrears and fees.
YBS has consequently been fined £4.1m by the FCA and has set aside £8.4 million to refund customers.
Tracey McDermott, FCA's director of enforcement and financial crime, says: "Customers in financial difficulty need to be treated fairly and sensitively. Firms must ensure that they are taking into account the particular circumstances affecting customers who find themselves in difficulty. Firms need to be dealing with these customers proactively, without delays, in order to ensure they are not losing out.
"By allowing cases to drift without agreement, YBS's actions meant that customers in vulnerable circumstances risked falling into further financial difficulty."
How do I know if I'm affected?
Anyone who incurred fees for missing repayments between January 2009 and December 2013 will be refunded – even those who were not overcharged. This includes customers of all YBS brands: Accord, Barnsley Building Society, Chelsea Building Society and Norwich and Peterborough Building Society.
Approximately 33,900 customers will get a refund and YBS says the vast majority will already have received redress as the refund scheme began in February. All affected customers should receive their redress by the end of this year.
If you're still a YBS customer, the redress will be taken off the amount of mortgage you still owe. If you've since left YBS, you'll receive a cheque in the post. If you've moved home and don't believe YBS will have your current address, get in touch by calling the customer service line for mortgages on 0845 166 9243.
How much money will I get back?
YBS is going to fully refund all arrears administration fees charged between January 2009 and December 2013, which is when YBS stopped charging the fees, plus interest on those fees.
It says this means some borrowers who were correctly charged arrears administration fees will also receive a full refund, plus interest on those fees. The FCA says the average repayment is £247.
What does Yorkshire Building Society say?
YBS stopped charging the arrears fee in December 2013, although it says it will reintroduce it once this current issue is fully resolved.
In addition it says it has "completely changed the way this part of the society operates, investing in our systems, increasing colleague training and developing our processes".
Chris Pilling, Yorkshire Building Society's chief executive, says: "As a mutual organisation owned by our members, the service we give to customers is fundamental to us and we are very sorry for letting them down.
"I hope the refunds we have voluntarily given to customers and the changes we have made demonstrate how seriously we have taken this issue and our commitment to put things right. We believe the improvements and investment we have made in this part of our business will deliver the level of service our members expect of us and our focus on achieving that is absolute."