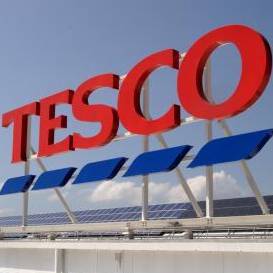 Retail giant Tesco says no customer will lose out as a result of its decision to pull out of its kitchen and bathroom fitting business, but it was unable to give those affected a timeframe of when their orders would be either refunded or completed.
Up to 1,000 people have placed orders with Tesco via Mark Two, the company that until yesterday operated Tesco's kitchen and bathroom fitting business but which it has now dropped over "concerns over the way the business was being run".
A Tesco spokesperson says: "We have taken the decision to close our kitchen and bathroom fitting business after reviewing our relationship with Mark Two, the company which has provided the service since its launch. We are committed to ensuring we do the right thing for customers affected and are in the process of contacting all of them."
Tesco has confirmed that customers who've paid a deposit for work will receive a refund, while it will ensure properties where work has already started will be finished. About 200 of the 1,000 customers affected have already been contacted by Tesco regarding the return of their deposit or completion of the work.
Customers due a deposit will receive a letter from Tesco telling them they'll need to get in touch to prove evidence of the transaction, at which point a refund will be issued.
Where work has been started but not finished, Tesco says work may be undertaken by the original fitter or another fitter and it is looking at the issues on a "case-by-case basis". It can't give customers a timeframe for when work will be completed.
Tesco adds that it is "adamant no-one will lose out". If you're affected by this you can call the Tesco customer services team on 0800 028 2363.
MoneySavingExpert.com has contacted Mark Two and we're awaiting a response from it.
Section 75 protection
If Tesco isn't forthcoming with refunds, you may be able to make a claim via Section 75.
Under Section 75 of the Consumer Credit Act, card firms are jointly liable with a retailer if something goes wrong, but only if the item you bought cost over £100 (see our Section 75 guide for more in this).
So if you did buy something over £100 with a credit card – even if you only paid for a portion of that £100 on the credit card – you've a legal right to claim from your card company as the goods or service you paid for hasn't been delivered.