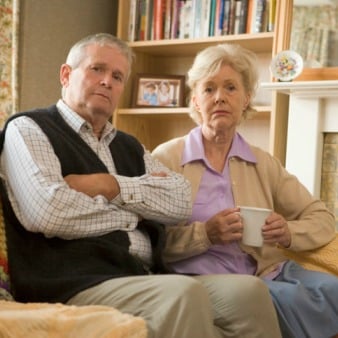 Many pensioners are missing out on a higher retirement income as annuity providers aren't doing enough to encourage customers to check if they can get a better deal elsewhere, the Financial Conduct Authority (FCA) has said today.
Annuities are a one-off purchase that people make when they retire, which converts their pension savings pot into a fixed annual income for the rest of their life (see our Pension Need to Knows guide for more on this).
But the regulator says that while customers are generally told they can shop around for an annuity, firms are not repeating this message and are not explaining to customers how to compare other deals on the market.
In particular, the FCA found that with enhanced annuities, which is where an annuity rate is increased due to the customer's health or lifestyle, the majority of people aren't told that other providers may offer enhanced annuities for medical conditions or lifestyle factors that aren't covered by their existing provider.
The FCA does, however, add that its analysis suggests that for people with average-sized pension pots and low risk appetite, the right annuity purchased on the open market offers good value for money compared to alternative drawdown options.
The findings have been published today following the FCA's review of annuity sales and its separate market study into retirement income.
It comes ahead of pension changes announced in this year's Budget, which will make it easier and cheaper for most people who've got a pension to draw cash from their pot from April 2015, meaning they won't be forced into buying an annuity.
The regulator will now work with the firms where it found poor practices to make improvements to their annuity sales practices. It has also recommended that each firm should be required to make it clear how its quote compares to other providers.
On the issue of enhanced annuities it has asked the majority of firms involved in the review to carry out further work into the sale of these products to see if there is a more widespread problem. It will then decide whether further action is needed.
'Firms need to act now'
Christopher Woolard, director of policy, risk and research at the FCA, says: "The Budget reforms are a game-changer for the retirement income market. People will be given more choice and many will want some support to ensure they make the right decisions for them.
"The Government's new Guidance Guarantee, with the standards we have already proposed is a vital part of this, now firms need to play their part.
"We want to see firms improving the way they communicate with their customers. In order for the pension reforms to work and for people to have trust and confidence in the products they are buying firms need to act now."