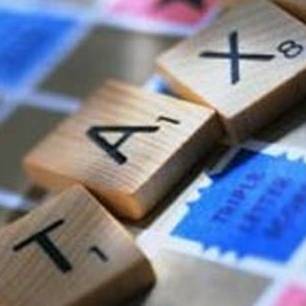 If you're among those who need to file a self-assessment tax return but have left it almost until the last minute, you're likely to receive a nudge via email from HM Revenue and Customs.
For the first time, HMRC has decided to send email as well as postal reminders, and from today it is emailing 650,000 people who file their tax returns online, but have yet to either complete this year's return or pay what they owe before the 31 January deadline.
Despite the move towards more digital-friendly communication, HMRC will still never email you about rebates or to ask for your bank account details, and these emails won't contain any confidential information.
How do you know if it's a genuine HMRC email?
You'll only receive an email if you usually complete your return yourself – it won't be sent to those who use an accountant or tax agent for their returns.
Genuine HRMC emails will always include the department's logo and your full name. HMRC has also issued some guidance about what it will and won't include in this email correspondence.
It says this email may contain:
generic reminders to file your tax return and pay your bill by 31 January
notifications about a key change or event, eg, you have made a payment or your tax code has changed
It says this email won't contain:
financial information, such as details of outstanding payments or tax refunds
active links to your account, log-on pages or iForms
active links to sites outside HMRC or Gov.uk
attachments
Any unexpected email that claims to be from HMRC, and which offers a tax refund or requests a specific payment, should be sent to phishing@hmrc.gsi.gov.uk and then be permanently deleted.
If you happen to receive an email and you've just completed your return online, HMRC says you can ignore it, although you will need to pay any money owed by the end of this month.
As a way of getting absolute certainty, HMRC says it is a good idea to go back into your account and make sure you have pressed the 'submit' button as it reports that some people do forget to do this.
Why is HMRC sending out emails?
HMRC says it has taken the decision to issue digital reminders to cut down on the confusion that is often caused by postal mail-outs. Because of the time period between printing and posting paper reminders, many taxpayers receive them after filing their return.
Ruth Owen, HMRC's director general of personal tax, says this has been "causing unnecessary confusion and prompting them to phone us for reassurance at our busiest time of the year".
She adds: "We are transforming how we serve customers, and increasingly adopting the types of digital facilities that most financial organisations already offer. Sending emails to nudge people into action was the sensible next step for customers who already file online and have given us their email addresses."