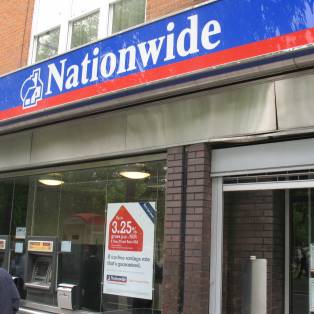 Nationwide customers transferring funds via faster payments yesterday were left angry, worried, and in some cases out of pocket after a problem with the building society's system meant payments weren't being sent.
This issue began yesterday morning and was resolved last night, but it meant the "majority" of current account customers were unable to use faster payments (see our Best Bank Accounts guide for the top deals).
Nationwide wouldn't tell us what the problem was or confirm whether the issue affected payments both going into Nationwide customers' accounts and payments being sent from customers' accounts, but the feedback on Twitter indicates that it was both.
One person tweeted us to say their employees who bank with Nationwide hadn't received their wages, while another told us they were unable to make a payment to their mortgage, meaning additional interest had accrued.
We also heard one case where a Nationwide customer was unable to transfer money to their solicitor, which was needed to complete a house purchase today. If the chain had fallen through the customer would have been charged £1,000's in fees.
Here's a selection of some of the tweets we saw from unhappy customers:
@lulu2738: "Is there a problem with Nationwide Building Society as our employees who bank with them haven't been paid?"
@Speckle48: "Do you know when Nationwide will fix faster payments issue? Tried to pay off my mortgage this am #extra interest accrued."
@LittleStar48: "Anyone know what's going on with Nationwide today? Payments don't seem to have gone in/out?"
The faster payments system was first introduced to banking in 2008 to enable phone, internet and standing order payments to move quickly and securely 24 hours a day.
What should I do?
Nationwide says all delayed payments have now been processed, however if you've been left out of pocket as a result of the outage, for example, you've been forced to go into an unauthorised overdraft, or incurred interest or fees on payments you've been unable to make, then contact Nationwide's customer services.
If you were due to make a payment yesterday, for example to your mortgage provider, credit card company or landlord, check whether or not it was received. If it wasn't cleared into the recipients account on time, ask if you will suffer any penalties as a result and if so, get evidence.
Nationwide says complaints will be looked into on a case-by-case basis, but adds that no customers will be left "at a disadvantage". The building society has also apologised for the inconvenience.
If you missed a payment, there's also a risk you may end up with a black mark on your credit file. To avoid this, contact the provider straight away and explain the situation – it may be able to help make sure your credit file is not affected.
IT meltdowns
Last November RBS was fined £56 million following an IT meltdown in 2012, which meant about 6.5 million customers were unable to use online banking facilities or obtain accurate account balances from ATMs for a period of several weeks (see the RBS fined £56m over IT meltdown MSE News story).
And only this week Tesco Bank customers were left frustrated after being unable to access their accounts online for a few days due to "technical issues" (see the Technical glitch locks out some online Tesco Bank customers MSE News story).
Additional reporting by Paloma Kubiak.