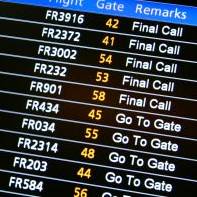 Airlines may no longer be able to wriggle out of paying compensation for technical faults if a test case due to be heard at Liverpool County Court today goes against them.
Passenger Kim Allen is arguing that her compensation claim for a delayed flight caused by a technical fault should not have been put on hold pending the the outcome of a similar case at the European Court of Justice.
The issue of claiming for a delay or cancellation caused by a technical fault has been rolling on for some time now. See our Flight Delays guide to see if you're eligible to claim and step-by-step help on how to do so.
In October a case at the UK's Court of Appeal (called Huzar vs Jet2) set a legally binding precedent on English and Welsh courts clarifying that airlines must pay compensation for qualifying flights where the delay has been caused by a technical problem that hasn't been caused by "extraordinary circumstances".
This means passengers can claim for normal technical problems such as component failure or general wear and tear.
Despite this judgment, a number of airlines have continued to put claims on hold. Solicitors' firm Bott & Co, which is representing Allen, says Flybe, Jet2, Ryanair, Thomas Cook and WizzAir have been putting complaints on hold both when passengers claim directly to them and by asking for a stay at court level if the customer escalates the complaint.
The airlines are reportedly claiming they need to wait for the European Court of Justice to respond to a question on a similar Dutch case (called van Der Lans vs KLM), which is asking for clarification on which scenarios airlines must pay out compensation for when the delay or cancellation has been caused by a technical fault.
Bott & Co says it alone has approximately 8,000 clients with claims against airlines that have requested their cases be stayed pending this decision. Today's case aims to establish whether or not airlines can do this.
Will airlines have to follow the judgment from today's case?
Today's case is being heard at a county court level, which won't set a legally binding precedent, meaning other courts don't have to follow its example.
However, this is a test case on this particular issue, so lawyers believe it's likely other courts in England and Wales will follow the decision.
Importantly, Bott & Co adds that Liverpool County Court handles all aviation cases in the first instance for case management, so any judgment made on today's case will apply to all cases coming through its doors in future.
A judgment could be made today or within the next few weeks – we'll update you of any news here.
What's Kim Allen's case about?
Allen's case relates to a Jet2 flight from Manchester to Malaga in March 2012, which was delayed by nearly seven hours due to a technical problem that occurred just before takeoff.
She twice complained to Jet2 herself asking for compensation, but was met with two different excuses for it being unable to pay.
Believing she had a case, she took the claim to Bott & Co, where it was chosen as a test case and is being heard in court for the first time today.