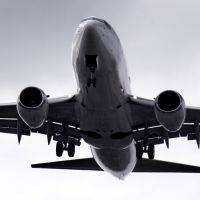 Passengers with a hand baggage only British Airways fare will soon face an up to £18 each way fee to choose their seat if they're unhappy with the airline's allocation. But book before 26 March, and you'll still be able to select your seat for free.
Currently standard British Airways passengers and its 'blue' frequent flyer members flying short-haul can choose their seat for free 24 hours before the flight. Gold and silver frequent flyer members can select their seat for free at the point of booking, while bronze members are able to pick their seat for free seven days before the flight.
But from 26 March (this Thursday), British Airways will start allocating seats for all passengers – including for its frequent flyer members – 24 hours before the flight for those who buy hand baggage only fares (these are only available on short-haul flights).
See MoneySavingExpert.com's Cheap Flights guide to bag the lowest prices scheduled and charter flights.
If you're unhappy with its decision, for example if you want a seat by the window or away from the toilets, you'll need to pay £7 each way to swap seats on a domestic flight or up to £18 each way for a short-haul non-domestic flight.
The only exception is if you are travelling with a child under the age of two – here flyers will be allowed to choose their seat for free at the point of booking.
However British Airways confirms that any bookings made before 26 March this year, even those with a departure date after 26 March however far in the future, will still fall under the old system. So if you were planning on booking a flight anyway, do so now if you'd rather pick where you sit for free.
Airlines, in particular budget ones, are notorious for finding extra ways to charge customers, and charging passengers to pre-select their seat is a widespread tactic. See our Budget Flight Fee-Fighting guide for tips on avoiding these charges.

What about other British Airways flights?
Those flying long-haul with British Airways and those flying short haul with luggage in the hold – so not hand luggage only fares – will continue to be able to select their seat for free from between 24-hours and seven days before flying. The time frames are as follows:
Gold and silver executive club members: at the point of booking.
Bronze executive club members: seven days before departure.
Blue executive club members: 24 hours before departure.
Non-members/standard flyers: 24 hours before departure.
What does British Airways say?
The move by British Airways follows its announcement earlier this year that from April, Avios and British Airways frequent flyer points collectors could earn just a quarter of what they currently do. See the Avios and British Airways to slash points earned on cheap economy flights MSE News Story.
A British Airways spokesperson says: "Our hand baggage only short-haul fares are always the lowest price, starting from just £39 one-way, and are very popular with customers who want to travel light.
"Customers buying hand baggage only flights benefit from our generous two bag cabin allowance, free in-flight refreshments and can collect Avios. Families travelling with infants or those with additional needs are able to choose their seats in advance for free and all other customers will have their seat automatically assigned 24 hours before their flight."