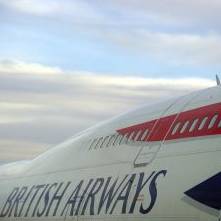 Avios and British Airways frequent flyer points collectors could earn just a quarter of what they currently do on BA flights after an April overhaul of the sister schemes.
For economy flights, that value earned is currently linked to the miles flown – so 1,000 miles gets 1,000 points – but the overhaul means members who buy non-flexible tickets could soon earn as little as 25% of a point per mile flown.
Other losers are non-London flyers, who will have to pay more to buy flights to Europe with points.
However, there are winners from the changes, with those collecting in business and first class earning more points. There was also some good news for economy flyers, as it will now usually take fewer points to redeem economy flights at off-peak times.
One nugget from the announcement is all Tuesdays and Wednesdays will be classed as off-peak. It means you will need fewer points to book flights for those days, even during peak periods such as the summer holidays. They tend to be the cheapest days to fly when paying outright for flights.
The British Airways frequent flyer scheme is called the Executive Club, and members earn what are called Avios points. The Avios scheme, formerly Air Miles, also allows members to earn Avios points. Points can be transferred freely between the two and have the same value with both.
Here are the key changes to the Avios and BA schemes, which come into effect on 28 April:
Earning points
Economy bookers worse off. An economy flight currently earns you the same number of points as miles flown. After the changes, you'll only earn all those points if you buy an expensive flexible ticket. Non-flexible tickets, which are the ones most MoneySaving flyers end up buying, only qualify for 50% or 25% of the points depending how cheap it is. In premium economy you currently earn 125% of the miles flown – this will fall to 100% for non-flexible tickets but rise to 150% for flexible tickets.


Business and first class bookers better off. Business class stays at 150% of the points for non-flexible fares, but rises to 250% for flexible. First is currently 200% on all flights, rising to 250% for non-flexible, and 300% for flexible.
For a full analysis of what you'll earn in each cabin class, see the table at the bottom of this story.
Spending points
BA will begin classifying flights into peak and off-peak in all cabins. Now there's no distinction, but from 28 April peak times will be around the summer, Easter and Christmas holidays, and half terms. The remainder of the year is classed as off-peak, as are Tuesdays and Wednesdays at any time of the year. For the full calendar see the BA website (go to the 'spending Avios' section, click on 'changes to reward prices' then the calendar link below the table).


Economy bookers (sometimes) better off. Peak-time booking redemption rates stay the same regardless of flight, eg, a return flight to zone 1 from London (eg, to Paris) stays at 9,000 points + taxes and charges. But off-peak, the points required will fall to all zones. The number will drop from 9,000 to 8,000 to zone 1, from 15,000 to 13,000 to zone 2 (eg, Barcelona), and from 100,000 to 65,000 to zone 9 (eg, Sydney).


Premium cabin bookers worse off. Most premium economy, business and first class tickets will cost more in points. From London to Zone 4 (eg, Kuwait) you will need 50,000 in peak and 40,000 in off-peak to fly return in premium economy rather than the current 37,500. In first, the same trip rises from 75,000 to 100,000 (peak) or 85,000 (off-peak). You pay taxes and charges on all current and future bookings.


Non-London flights will cost more to Europe. Most of these reward flights require a connection in London but you don't pay for the connecting flight now. You will do from 28 April if going to Europe. For example, if you fly from Manchester to Paris return, at present you only pay for the London to Paris flights if you use your points (9,000 points + £35 in taxes and charges). As you will also pay for the connection from 28 April, this will double to 18,000 points + £70 in charges. You will still get a free connection for long-haul.


What about earning/spending Avios points on Iberia flights? Iberia will introduce peak and off-peak pricing. The points earned per mile differ to BA, but in general those on non-flexible, economy flights will be worse off, while those flying business class will be better off. On spending points on economy flights, both off-peak short haul fares and peak long haul fares will cost the same. But short haul peak fares will be 10%-11% more, while long haul off peak flights will be 12%-15% less.

What about using Avios points on non-BA/Iberia flights? If you use points to redeem flights on other airlines such as American Airlines and Malaysia Airlines via the BA scheme, these will be charged at BA's peak prices year-round, putting up the cost in some premium cabins.
For a full analysis of how many points you need for a flight to each zone and in each cabin class, see the table at the bottom of this story.
You will continue to earn and spend at the current rates on bookings made before 28 April, even if you fly after that date.
MoneySavingExpert.com senior consumer writer Sally Francis says: "It's usually cheaper to buy flights as early as possible and this message is even more pertinent for anyone affected by these changes who wants to book an economy ticket and earn points, given the earning rates will drop for most people from April.
"Even the winners from the scheme shouldn't wait to make a booking. While some will earn more points or pay less to buy a flight following the changes, delaying could push up the price of a ticket bought with cash. Meanwhile, the number of seats available to those buying with points is limited anyway so any delay could mean they're gone."
Avios adds that it is making half a million more British Airways seats available throughout the year to redeem for points, taking the total to more than nine million. There will be a minimum of four reward seats in every BA economy cabin and a minimum of two in every business class cabin. Also see the Avios website for more info on the changes.
Full comparison of the changes to the Avios and BA schemes
Here are tables outlining current earning and spending rates, and how they will change from 28 April.
Earning on BA - points earned per miles flown
Cabin class
Ticket type
Current rate
New rate
First
Flexible
200%
300%
Non-flexible
200%
250%
Business
Flexible
150%
250%
Non-flexible
150%
150%
Premium economy
Flexible
125%
150%
Non-flexible
125%
100%
Economy
Flexible
100%
100%
Non-flexible
100%
25% or 50%
100% means 100% of the miles flown so fly 2,000 miles, get 2,000 points. New rates on bookings from 28 April or later
Spending on BA - economy points needed per return (+ taxes & charges)
Zone
Economy
Premium economy
Current
New off-peak
New peak
Current
New off-peak
New peak
1 (eg, Paris)
9,000
8,000
9,000
13,500
11,500
13,500
2 (eg, Madrid)
15,000
13,000
15,000
22,500
19,000
22,500
3 (eg, Marrakech)
20,000
17,000
20,000
30,000
25,500
30,000
4 (eg, Kuwait)
25,000
20,000
25,000
37,500
40,000
50,000
5 (eg, New York)
40,000
26,000
40,000
60,000
52,000
80,000
6 (eg, Barbados)
50,000
32,500
50,000
75,000
64,000
100,000
7 (eg, Mauritius)
60,000
39,000
60,000
90,000
78,000
120,000
8 (eg, Singapore)
70,000
45,500
70,000
105,000
91,000
140,000
9 (eg, Sydney)
100,000
65,000
100,000
150,000
130,000
200,000
New rates on bookings from 28 April or later
Spending on BA - business/first points needed per return (+ taxes & charges)
Zone
Business
First
Current
New off-peak
New peak
Current
New off-peak
New peak
1 (eg, Paris)
18,000
15,500
18,000
27,000
31,000
36,000
2 (eg, Madrid)
30,000
25,500
30,000
45,000
51,000
60,000
3 (eg, Marrakech)
40,000
34,000
40,000
60,000
68,000
80,000
4 (eg, Kuwait)
50,000
62,500
75,000
75,000
85,000
100,000
5 (eg, New York)
80,000
100,000
120,000
120,000
136,000
160,000
6 (eg, Barbados)
100,000
125,000
150,000
150,000
170,000
200,000
7 (eg, Mauritius)
120,000
150,000
180,000
180,000
204,000
240,000
8 (eg, Singapore)
140,000
175,000
210,000
210,000
238,000
280,000
9 (eg, Sydney)
200,000
250,000
300,000
300,000
340,000
400,000
New rates on bookings from 28 April or later