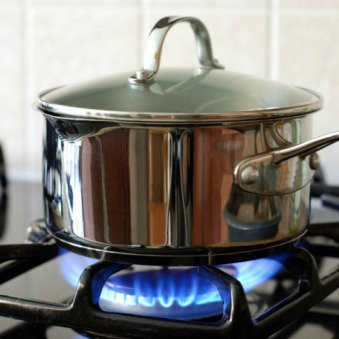 Co-op Energy has received a backlash from unhappy customers, after an upgrade to its online customer service and billing system has left some unable to login to their account and others experiencing delays switching.
The following tweet from @blondiesj is typical of the complaints we've seen: "New website not working. Can't input meter readings. Incorrect balance. Called last week but still wrong."
Here's a summary of the key problems we've seen reported by customers:
Unable to login to online accounts.
A complicated re-registration process for existing customers.
Some who are able to login in report being unable to leave meter readings, old bills not showing, and incorrect balances listed.
Waiting a long time for switches to go through.
Co-op has failed to send meter readings to old suppliers.
Customer service isn't providing enough help to affected customers, plus there are lengthy waiting times to get through on the phone and to receive replies via email.
Co-op Energy, which currently offers one of the cheapest tariffs on the market, upgraded its online customer service and billing facilities on 12 March.
However it says it has experienced "some teething problems" due to the size of the migration, which has left some unable to login to their accounts over the past few weeks.
This has also had a knock-on effect on switches to it, as it says the system needed to be 'locked down' while data was migrated from the old to the new system, meaning some switches have been delayed.
Use our Cheap Energy Club to see if you can switch and save on your energy bill.

Can I login to my online account now ?
Co-op Energy says the problems with its online account portal have now been fixed. So you'll now be able to login and view your latest bill and add in meter readings.
However for now you'll have to ask Co-op Energy for copies of historical bills while it works on a solution to add these to the online system.
What's happened with my switch to Co-op Energy?
Those who requested to switch to Co-op Energy between 5-12 March, have been emailed directly and explained the situation. If you're in this group of people, your switch will be processed and you'll receive a welcome letter, which will advise you of your switching date, by the end of this week.
Anyone who switched from 12 March onwards will also have their switch processed by the end of this week.
Co-op adds that anyone switching to it from today will not experience a delay and will be switched over and receive their welcome packs as normal. Co-op say switches to it take around 35 days, although it's looking to implement 17-day switching by the end of this year.
If you've since changed your mind about switching to Co-op Energy, it says you can cancel "any time" by e-mailing info@cooperativeenergy.coop.
What about switches away from Co-op Energy?
Co-op Energy says those switching away from it have not been impacted by its technical problems.
I'm still experiencing problems with Co-op Energy. What can I do?
Co-op says customers still experiencing problems can call it on 0800 954 0693 or 01926 516152. Its lines are open from 8am until 8pm from Monday to Friday and from 9am until 4pm on Saturday.
If your problem is specifically about online account registration, you can call its dedicated hotline on 0800 093 7540 or 01925 218 110.
Remember that if you're unhappy about the service you've received from Co-op Energy, complain.
If it doesn't respond within eight weeks or if you're unhappy with its response, you can take your complaint to the free Ombudsman Services for energy to look into.
Customer complaints
Here's a selection of some of the gripes we've seen about Co-op Energy on Twitter:
@Nath0n: "New online account beyond awful. Doesn't work, can't view bills, submit readings, registration very hard, security problems + more."
@Poppyblew: "Problems with Co-op Energy's new website. Finally managed to log on but not able to leave meter readings."
@addersUK: "Co-op Energy changed its system and need to go through complicated re-register process. Can't see old bills and data is inconsistent."
@zubairg: "Online system doesn't work, errors keep coming up. Didn't get opening meter readings. Took supply over without contacting me."
@walshy365: "Can't get into website to register and give readings. Said it'd call me back but still waiting..."
@westham009 says: "It failed to pass meter readings onto old supplier, sent an email with someone else's details in it. Had to wait over 30 minutes on phone to customer services, got through to useless 'overflow' team which doesn't have access to customer accounts. Emails are taking twice as long to be answered. Nobody at the company has any idea what's going on or when the website will be fixed."
'We apologise for any problems'
Co-op Energy said in a statement: "We apologise for any problems or frustrations that the changes have caused for any of our customers and would ask everyone to continue to be patient while we work with them to fix problems and ensure that they are able to manage their online energy accounts quickly and effectively.
"To expedite this, since the implementation of the new system we have had a dedicated UK-based team of people whose only role has been to help those customers experiencing problems."