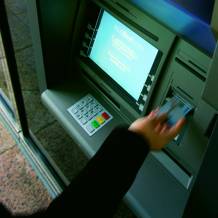 Seven day current account switching is working well for those who've used the service but there is a lack of confidence and awareness of the scheme, according to the financial regulator.
The Financial Conduct Authority (FCA) has today published its findings on The Current Account Switch Service (CASS) and says that the scheme is working well for consumers with the majority of switches completed in the seven day period and without error.
The switching service, which was launched in September 2013, guarantees that all incoming and outgoing payments are moved to a new account within seven working days. See our Best Bank Accounts guide for the top accounts and switching bribes.
The FCA says most people who've used the service – 1.2 million between September 2013 and October 2014 according to figures from the Payments Council – have rated it "positively".
A recent poll carried out by MoneySavingExpert.com found that 82% of the 220 polled found it "easy and hassle free" to switch. Only 4% reported having problems. (See There's never been a better time to switch bank - the 10 need to knows MSE News story.)
Problems with the scheme
However the FCA, which began its review of the service in September last year, has identified some "operational issues" around the redirection service.
It says that currently around 8% of switched accounts still have at least one redirected payment made after 12 months and there is a risk that when the 13 month payment redirection period ends, it will cause detriment to these customers, which could undermine the system.
As part of the switching guarantee, for 13 months after you've switched, your provider will arrange for payments accidentally made to your old account, or taken from your old account, to be automatically redirected to your new account. It will also contact the sender and give it your new account details.
The regulator now plans to extend this redirection period to 36 months by the end of March this year.
The report also found there is a lack of awareness and confidence in the scheme, which could limit its impact. Its research found that only 41% of consumers have heard of it, which is below the Government's target of 75%.
It has recommended measures be taken to raise awareness of the service, such as more targeted marketing campaigns, and to raise confidence in the service, such as publicising customers' positive experiences.
Five day switching
In December 2014, the Chancellor of the Exchequer called for a review of the switching period and asked the FCA to examine whether a five day switch scheme "would deliver significant benefit to consumers".
But today's report says that interest in a five day switch is hardly different from the interest seen in a seven day service.
It's research found that the speed of switching wasn't mentioned as a core reason for why people weren't switching and consumers were more interested in knowing exactly when the switch will take place rather than it being completed in a shorter space of time.
Some people were also concerned that five day switching could mean more chance of something going wrong.
Account number portability 'could make switching more convenient'
The FCA's report also says the ability to port account numbers could make switching easier and mean fewer incoming payments go missing.
It would also get rid of concerns about the redirection service ending after 13 months. The Payment Systems Regulator will now consider the FCA's findings.
Andrea Leadsom, economic secretary to the Treasury, which called on the FCA to assess the service, says it now expects banks to deliver these improvements without delay, and adds that regulators have been given powers to force appropriate action should they fail.
'Important the industry makes switching as easy as possible'
Christopher Woolard, director of strategy and competition at the FCA, says: "If we want to encourage consumers to switch their bank accounts then it is important that the industry makes it as easy as possible for them to do so.
"Making sure that the systems that already exist work well will help bring consumers' confidence that switching can be simple and error-free. More needs to be done to raise awareness of the tools which already exist to enable customers to move around."