Hundreds of thousands of UK passport holders may no longer be able to fly to the USA under the ESTA visa-waiver scheme following a change in the rules, figures obtained by MoneySavingExpert.com under the Freedom of Information Act reveal. If you're affected, here's what you need to know and what you can do.
From 1 April, British passport-holders travelling to the US have needed a biometric passport (e-passport) in order to use the Electronic System for Travel Authorisation (ESTA) scheme.
If you own a valid e-passport, you can apply for an ESTA or use an existing ESTA as normal – check out our ESTA guide for full info.
However, if you don't have an e-passport, you'll need to renew your passport at your nearest passport office to get one with a chip in, which will set you back £72.50. Alternatively, you could apply for a tourism visa from the US Embassy, but this is likely to take longer (3-6 weeks) and cost more ($160 - about £114).
While there are no official figures on how many people have been caught by the change in the rules, FOI data obtained by MoneySavingExpert shows as many as 1.8 million non-biometric passports could still be circulating. While it's not known how many of these have since been renewed, the figures suggest hundreds of thousands of passport-holders could be affected (see more below).
As first reported by MoneySavingExpert.com last month, the new rules have caused travel chaos for some, with those who have been caught out complaining the changes haven't been effectively communicated.
Is my passport an e-passport?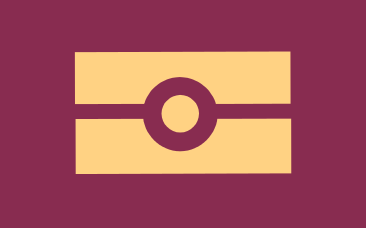 If your passport was issued on or after 26 October 2006 it's an e-passport. If it was issued before then, you'll need to check for the e-passport symbol on the front of your document.

The symbol looks like this:
I'm flying to America imminently and don't have an e-passport - what should I do?
If you're flying within the next few days and don't have an e-passport, you can use the Passport Customer Service Centre's one day fast-track service in order to purchase one. Using this service will cost you £128.
To do this, you'll have to go in person to one of the seven passport offices located around the country in:
London
Liverpool
Durham
Newport
Peterborough
Belfast
Glasgow
What if I'm flying on an old ESTA?

Because an ESTA lasts for two years, some travellers may be planning on using documentation acquired before these changes occurred.
Even if your old ESTA is still be in date, if your passport is not an e-passport then you will not be permitted to travel, so you should either purchase a new passport, or a full visa, before your trip
Will I be reimbursed if I'm unable to travel due to these changes?

The short answer is probably not. It's important to understand that these travel regulations are issued by the US authorities, to enable you to enter the country. So if holidaymakers can't travel because their documents aren't valid, that responsibility lies with the traveller.
The Association of British Insurers (ABI) says problems with entering another country aren't normally covered by travel insurance, although it depends on the terms of your policy. It's worth checking with your insurer.
This is where it gets tricky - it's unclear how many British passport-holders are affected by the change in the rules. We've repeatedly asked HM Passport Office how many people currently have British passports that aren't e-passports, and it's been unable to give a figure.
However we do have some indication of the scale of the problem thanks to figures we've obtained from the Passport Office under the Freedom of Information Act.
E-passports were phased in between March 2006 and October 2006 - all passports issued from 26 October 2006 onwards are e-passports. Anyone with a passport issued prior to 26 October 2006 could be affected, though as passports expire after 10 years it's only a problem for passports issued a few months before.
The FOI figures from the Passport Office show that around four million British passports were issued between 1 March 2006 and 1 October 2006.
They also show that 2.2 million of these were e-passports, meaning that 1.8 million passports weren't biometric.
Because the FOI data doesn't exactly cover the relevant period and we don't know how many with affected passports may have already renewed them, it's impossible to put a precise figure on how many are affected - but the figures suggest it runs into the hundreds of thousands.
How have passengers been impacted?
Since the changes to the visa-waiver were introduced on 1 April, travel companies, airlines and US border controls have faced criticism for failing to communicate the changes effectively.
Holidaymaker Vic Ryan tried to check in on a flight to Florida on 1 May, but was not allowed to travel because he didn't have an e-passport.
In a post which has now been shared almost 65,000 times on Facebook, he wrote: "This is a change that came into force from USA Homeland Security on 1 April 2016, which nobody including Thomson seemed to be aware of until they were confronted with it on the day it came into force. Yet a month on Thomson is still not advising people who have booked with them of the change."
Even prior to 1 April, the change in rules caused problems. MoneySavingExpert.com revealed that a US border agency blunder had resulted in a large number of ESTAs being mistakenly revoked ahead of the change in admission rules, leaving British tourists £100s out of pocket.