New US visa waiver rules mean 100,000s of Brits now need a new passport to visit the US, and many have been caught out as a result, with some missing flights or even forced to cancel their trip. Here's how to check your passport, what to do if you've not got an e-passport and what your rights are if you've been turned back.
From 1 April, British passport-holders travelling to the US have needed a biometric passport (e-passport) in order to use the Electronic System for Travel Authorisation (ESTA) scheme (see our ESTA guide for more on how it works).
But many have been caught unawares by the change. We reported at the start of April that the new rules had caused travel chaos for some even before they came into effect, and last week figures obtained by MoneySavingExpert.com under the Freedom of Information Act revealed that 100,000s could need a new passport to visit the US as a result of the change.
'Legally they can tell you to get lost – so target what you ask for'
MoneySavingExpert.com founder Martin Lewis says: "It's very important that you go into this with the attitude that rather than trying to blunderbuss your way through, you don't have any rights and that legally airlines and other travel firms can tell you to get lost.
"Therefore you have to think about how hard you want to push, and target what you ask for to make it easier for them to bend to you. For example, with airlines and hotel companies, it's a lot easier to ask them to move the date so they keep your revenue, than it is too ask them to give you a full refund.
"So do some real thinking before you start about what you actually want and what you'd be willing to settle for, and manage your expectations. That will tend to have better luck than asking for a refund for everything – because they can always tell you, 'sorry we didn't do anything wrong, you didn't have the right passport'."
Planning to travel later this year? Check your passport now
If you're not flying to the US imminently but are planning to travel at some point this year, it's important to check ASAP if you need a new passport.
If your passport was issued on or after 26 October 2006, it's an e-passport. If it was issued before then, you'll need to check for the e-passport symbol on the front of your document.

The symbol looks like this: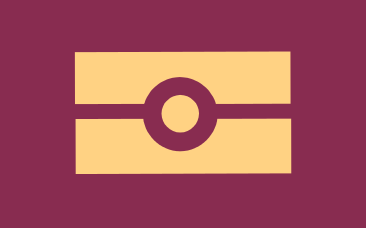 If you do need a new passport but not urgently, you can apply online and pay £72.50, or apply through the Post Office's 'Check and Send' service for £82.25. This process normally takes three weeks, but it can take up to six at peak times, so only do this if you're sure you've enough time before you travel.
Travelling soon? Renew ASAP – and see if you can move travel dates
If you're due to travel in the near future, you'll need to act quickly.
Use the Passport Office's 'fast-track' service to renew
If you can't travel to the US because your passport's not biometric, your first priority should be to renew it to get one with a chip in. You'll have to pay to do this, but you can cut the cost by making sure you use the appropriate service – the cost depends on how quickly you need it sorted.
If you need to renew immediately, you can use the Passport Customer Service Centre's one-day fast-track service – renewing will cost £128. If you've more time, its one-week service costs £103.
Both options require you to go in person to one of the seven passport offices – choose from London, Belfast, Durham, Glasgow, Liverpool, Newport and Peterborough.
See if you can move your travel dates
If you're worried you won't be able to renew your passport in time, it's worth checking whether you can move your travel dates. There's no guarantee this'll work, but some users have reported that airlines and hotels have allowed travellers to change the dates of their stay at no additional cost.
If you booked via a travel agent, it should always be your first port of call. Hotels and airlines often rely on travel agents and brokers for a significant chunk of their income, so these companies will have a very close working relationship – so they should be in a strong position to move your booking to a later date.
If you didn't book through an agent, get in touch with your airline or hotel directly to see if they're willing to move your booking.
Already been turned back? What you can try
If you got to check-in and found that your ESTA was cancelled and your plans were disrupted as a result, here are a few things you can try:
1) Booked through a travel agent? Call it first
If you booked your trip to the USA via an agent or travel company, it should be your first port of call when it comes to rearranging your plans or trying to get money back.
You're very unlikely to be able to get a straight refund from the firm, because it isn't responsible for the problems. But if you're flexible about what you ask for, it may be able to make sure you don't completely miss out on your trip.
Explain the situation to your travel agent or tour operator and ask what it can do to sort the situation. As mentioned above, even if they won't give you any money back, they should be in a strong position to move your booking to a later date.
2) Ask your airline if you can move to a later flight
Again, it's very unlikely the airline will give you any kind of refund – but it may be willing to switch your flights.
Often airlines undersell flights, so it may be possible to squeeze last-minute passengers on to the aircraft. If you've missed your flight, the airline may be able to fit you on one in the near future.
Normally if you miss you flight, for example, if you're late or forget your passport, you have to pay a transfer fee to change flights. However, because of the widespread nature of the ESTA problems – and the fact that many simply aren't aware of the problem until they get to check in – some travellers have found they've been able to transfer their flights free of charge.
Jolene Ferguson, whose ESTA was mistakenly cancelled even before the rule change officially came into effect on 1 April, was able to rebook. She said: "Aer Lingus agreed to change our flights free of charge because they could see we were very distressed."
3) Try contacting your hotel (or car hire firm etc) directly
The same principle also applies to your hotel and anything else you've booked for your holiday such as car hire. If your plans have been thrown into chaos and you're going to miss your booking, give them a call.
First see what the cancellation rules are on your booking – in some cases, if you can give enough notice, you may be able to cancel penalty-free. Otherwise, once again you don't have any specific right to a refund or change of date because you've been hit by the ESTA changes, but it's worth asking anyway.
When an individual cancels their booking, the hotel can usually release the room for sale to someone else, so they may not lose out. If you're lucky, they may give you a refund, or you may have to settle for a change of date.
4) Your travel insurer probably won't cover you – but try calling it anyway
Problems entering another country aren't normally covered by travel insurance as it's the traveller's responsibility to check their documents – though it depends on the terms of your policy. We've checked with a number of insurers and all said that delays caused by ESTA changes wouldn't normally be covered on a standard policy.
However it's still worth giving your insurer a call even if your policy doesn't officially cover you, as sometimes insurers can be flexible, particularly where there's a widespread problem outside a customer's control.
There have been times in the past where insurers have been flexible – for instance with delays caused by the volcanic ash cloud in 2010, many companies were more flexible about paying out even though cover wasn't necessarily included in standard policies.
5) If you paid on a credit card, try your credit card company
Under the little-known Section 75 of the Consumer Credit Act 1974, if you pay for something that costs between £100 and £30,000 and you pay for any of it on a credit card, the credit card company is jointly liable with the firm you buy from if anything goes wrong. (See our Section 75 guide for more info).
So if you paid for even part of the holiday on a credit card, then as long as what you paid for cost at least £100 it's worth speaking to your credit card company.
6) Used a debit card? Try claiming from your bank
If you paid with a debit card it may also be possible to argue for a refund from your bank under the 'chargeback' rules.
Although it's not a legal requirement like Section 75, chargeback gives debit and credit card holders a chance of getting their money back if goods are faulty or a service isn't provided. (See our Chargeback guide for more info.)
There is no limit to the amount you can claim on chargeback if you're using a debit card – and you can also try claiming for purchases under £100 on Visa, Mastercard and Amex credit cards. However once again this is a long shot – you'll need to make the case that your bank should refund you because a service hasn't been provided.
'They wouldn't let my wife board the plane'
We've seen lots of stories from travellers caught up in the chaos:
MoneySaver Simon only discovered the problem when he got the boarding gate. He flew on to the USA with his three young children.

"British Airways wouldn't let my wife board the plane even though we had checked in," he says. "They advised me to go with the children and for my wife to join me the next day transferring the flight without paying any extra cost."


Holidaymaker Vic Ryan tried to check in on a flight to Florida on 1 May, but was not allowed to travel because he didn't have an e-passport. He found out about the changes at check-in and had to join his family at a later date after renewing his documents.

In a post which has now been shared almost 65,000 times on Facebook, he said: "This is a change that came into force from USA Homeland Security on 1 April 2016, which nobody including Thomson seemed to be aware of until they were confronted with it on the day it came into force."


Hannah Lownsborough's trip was hit by the separate ESTA problems even before the changes were due to come into effect on 1 April – thanks to a bureaucratic blunder, her ESTA was mistakenly cancelled on 22 March when she was due to fly to San Francisco the next day.

"I knew the change was coming but I didn't think it would affect me because I have an e-passport," she says. She paid for a last-minute passport appointment but this took 24 hours so she missed her flight – and was forced to cancel her holiday.

Can't I claim from the US Government?
Unfortunately, while many are frustrated by the rule change and the way it's been communicated, there's no mechanism to make a claim from the US Government if you've been hit by the change after 1 April.
The US Customs and Border Protection agency, which is in charge of the ESTA programme, says it's the responsibility of travellers to make sure their documents are in order. It says information about the changes was posted on the ESTA website and also says those who already had ESTAs prior the changes were emailed.
However, if you were affected by the separate problems prior to 1 April which resulted in a large number of ESTAs being mistakenly cancelled, you may be able to complain to the US Department of Homeland Securities Traveler Redress Inquiry Programme.