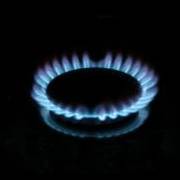 Next-day energy switching is in the pipeline as part of a drive to make it easier for consumers to swap suppliers.
Energy regulator Ofgem is currently consulting on the plans, which would mean customers who request to switch energy suppliers before 5pm would be moved to the new company by the end of the following day.
To find your cheapest deal and see if you can save £100s by switching NOW, use our free Cheap Energy Club.
Ofgem also hopes to streamline the process behind the scenes, so that gas and electricity switches are handled by a single system.
The regulator has described the current switching system, under which switches can take between four and six weeks, as "unreliable and slow", causing the perception that it's a hassle to change energy suppliers. Ofgem estimates its proposals could save customers between £169 million and just over £1 billion.
Ofgem says it expects one-day switching to become the industry standard, but it plans to introduce regulations that require all switches to be completed within five days. It said customers could also choose their own switching date outside of this timeframe, if the company agrees.
There will also be a new Retail Energy Code, which will cover switching.
Ofgem's consultation was launched yesterday and the regulator says it expects to make a final decision on the plans in January 2018.