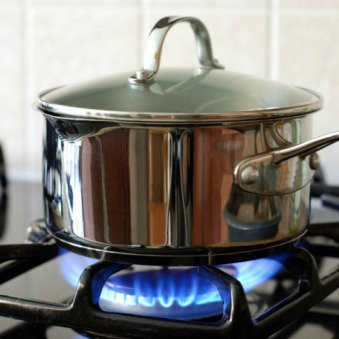 Anyone who has a smart meter will be able to upgrade it to ensure they can switch providers more easily, the Government has confirmed.
Smart meters automatically send meter readings to providers for customers – ending estimated bills – but the first generation of meters, known as 'SMETS1', usually lose their 'smart' capabilities and essentially revert to working in the same way as a traditional meter if you swap suppliers.
But as we revealed on Friday, energy firms are planning to roll out smart meters which let you switch without losing their smart features from early 2018. These meters will be known as 'SMETS2'.
Initially it wasn't clear if customers with smart meters would be able to upgrade them so they can switch supplier and retain smart functionality. However, the Department for Business, Energy and Industrial Strategy (BEIS), has confirmed the Data and Communications Company is developing software to allow customers to switch remotely, without an engineer having to visit their home.
The upgrades are expected to start within a year, but it's unclear how long it will take for all meters to be changed.
Looking to cut your gas and electric bills? See our Cheap Energy Club.
What are smart meters?
Smart meters send automatic meter readings for gas and electric – putting an end to estimated bills – and give near real-time information on energy use on an in-home display offered alongside the meter itself.
Almost eight million smart meters have already been installed – and you can call your supplier to ask for one if you're keen (though not all suppliers have started offering them yet). Under current plans, every home and small business will be offered one by 2020.
What has the Government said?
Richard Harrington MP, parliamentary under-secretary at BEIS, brought up the scheme in the House of Commons on Tuesday, after reference was made to MSE's previous coverage of smart meters.
He said: "The SMETS1 and SMETS2 meters have been much discussed, and I can confirm that a software program is being developed that will allow full conversion between the two.
"That will be done remotely, so customers who have had the meters installed will not have to worry about people coming to their house and changing them again."
We have asked whether there will be any charge to upgrade the meters and are waiting to hear back from BEIS.
Should I wait until SMETS2 comes out to get a smart meter?
Given that energy firms are rolling out SMETS2 from early 2018, it's likely that these will start being released before the software to switch a SMETS1. You could, however, get a SMETS1 smart meter now and upgrade it once the software is released.