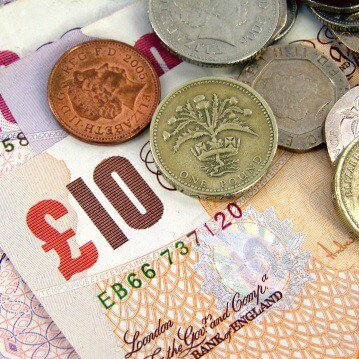 A MoneySaving couple are celebrating after reclaiming a whopping £153,000 in mis-sold PPI between them, which helped them get debt-free. It's the largest PPI success story we've EVER seen.
The husband, who is from Devon and asked only to be referred to as 'Hugh', has reclaimed a total of £128,774 since April, while his wife has got £24,702 back. Between them they were mis-sold 12 separate policies for numerous credit cards and loans, with their biggest single pay out £43,303 for a policy which dated back to the 1990s relating to two credit cards.
The couple say they simply decided to 'take a punt' on reclaiming, using MSE's free PPI reclaim tool – and after being overwhelmed by the results they are now hoping others will follow in their footsteps.
PPI stands for Payment Protection Insurance, which is sold alongside loans, cards, overdrafts, mortgages and catalogue accounts, to cover repayments if you can't. In itself, there's nothing wrong with it, but banks and building societies massively overcharged and systemically mis-sold it. So far 12 million have reclaimed, but millions more are likely to be due cash.
If you've been mis-sold PPI, the clock is now ticking. With the regulator spending millions to advertise the 29 Aug 2019 reclaim deadline it'll likely jam up the system, so act now. See our Reclaim PPI for Free guide for full help.
'Three hours' work for £153,000'
Back in April Hugh decided to try out MSE's free reclaim tools - which use the complaints firm Resolver's technology - by applying for a packaged bank account reclaim. After receiving a four-figure payout, he put in his first PPI claim.
Hugh said: "I'd always been really sceptical up to that point, but once we got that success we started to look at the credit cards.
"We started the first PPI claim in April, and probably had the first success towards the end of April. I did one first of all to see if it would be successful and so I understood what was needed.
"It was far easier than I thought. The information on [MSE] and Resolver was so good - it was just so simple. I think each claim took between 10 and 15 minutes max. Three hours' work for £153,000 is not bad."
Hugh told us the money has allowed the couple to clear their debts, and put a 'fair amount' in savings. Following the payouts they are looking to move to a new home.
Hugh added: "To some extent we were trapped - we got to the point we were paying the bare minimum on credit cards.
"Now? My wife actually says she doesn't believe it's happening. It's almost dream-like in terms of the impact, everything has totally flipped on its head.
"My message is quite simple, you've got absolutely nothing to lose, it's takes a very little amount of time."
Here's how their claims stacked up:
The couple's successful PPI reclaims in full
When they got the money back
Product and firm claimed from (1)
Amount reclaimed
April 2017
Lloyds
£1,595
April 2017
Barclays
£8,074
Jun 2017
NRAM
£11,392
July 2017
MBNA
£3,369
July 2017
MBNA
£2,392
August 2017
Co-op
£43,303
August 2017
Co-op
£18,863
August 2017
Lloyds
£14,603
Sept 2017
M&S
£13,651
Sept 2017
M&S
£7,014
Sept 2017
Halifax
£29,222
(1) Firm claimed from not necessarily the same company the product was bought from.
The couple have only had one PPI claim rejected, and are now looking to resubmit that claim based on the Supreme Court's ruling over the amount of commission charged for PPI. See our Have you been Plevined? section for more info on how this works.
Martin: 'See this as a clarion call'
Martin Lewis, founder of MoneySavingExpert.com - which has had more than 6.6 million of its PPI reclaim letters downloaded - said: "This is by far the biggest PPI reclaim I've seen. We've had some trickle close to £100,000, but none as big as this.
"Anybody who hasn't checked if they were mis-sold PPI should see this as a clarion call to check everything.
"While of course it's very unlikely you'd be owed this much, a typical payout is £3,000, which is nothing to be sneezed at.
"What's best about this claim is by using our totally free tool to get money back, he didn't have to give what was likely to be £40-50k to a claims firm.
"You can reclaim PPI yourself, it isn't that difficult."
Think you may have been mis-sold? Act NOW
The Financial Conduct Authority has warned that claims over how PPI was sold must be received by the firm you're complaining to on or before 29 August 2019, or they won't be considered. Complaints received ahead of the deadline will then be allowed to run their course.
See our full Reclaim PPI for Free guide for full help and our free reclaim tools.