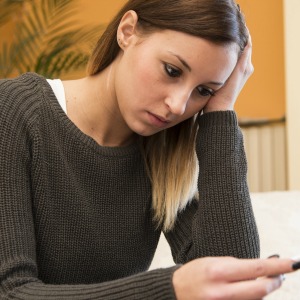 The charity Mental Health UK has set up a new debt advice service for those with money and mental health problems, with financial backing from Lloyds Banking Group.
The Mental Health and Money Advice website aims to provide impartial advice to help the estimated four million people who have mental health and money problems, and a further four million who are in financial difficulty and at risk of developing poor mental health.
The website offers practical support on issues such as appealing benefit decisions, how to manage money when you have mental health problems, and how to write a will.
It also features several tools and calculators offered by the Money Advice Service, such as a budget planner and universal credit money manager, plus real-life stories from those who've suffered from problems relating to money and mental health.
The service mainly offers online advice – but if you need someone to speak to, it includes a list of contacts. Mental Health UK told us it's also launching a referral phone line as part of the service. You can contact it to request access to this, though it will only be able to offer one-to-one advice for people in very difficult situations.
The opening of the new service follows the launch last year of the Money and Mental Health Policy Institute, funded by a major donation from MoneySavingExpert.com founder Martin Lewis. Rather than providing direct advice, the institute is dedicated to researching and formulating policy solutions to the link between mental illness and money problems - see our New Money and Mental Health Policy Institute launched by Martin Lewis MSE news story for more on what it does.
For more support, see our free Mental Health and Debt booklet.
'A vicious cycle where problems can spiral'
Brian Dow, managing director of Mental Health UK, said: "Money problems and mental health issues like anxiety and depression can create a vicious cycle where problems can spiral. At its worst this can lead to debt, family breakdown and even homelessness.
"This is why we are launching this first-of-its-kind service – to provide some of the eight million people who are affected with somewhere to turn to... This new service will be able to help someone with schizophrenia who needs support managing their money and accessing welfare benefits, and someone struggling to pay their debts and bills whose mental health is deteriorating as a result."
The new service is supported by a £3 million fundraising effort from Lloyds Banking Group.