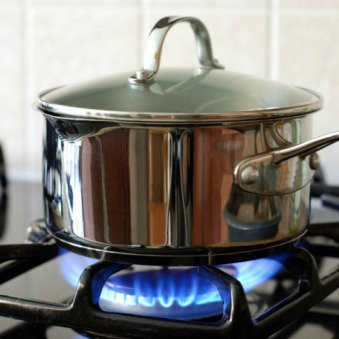 Over half of households are still on pricey standard variable energy tariffs, including as many as 71% of SSE customers and an increasing proportion of those with some firms outside the big six.
New figures released by the energy regulator Ofgem today show that 57% of households in England, Scotland and Wales with credit meters – who therefore aren't protected by Ofgem's prepayment safeguard tariff – were on standard variable tariffs (SVTs) in September.
The cost of an SVT is, as the name suggests, variable, so the rate you pay can go up or down depending on wholesale energy costs. They're usually poor value compared with other tariffs and don't typically have exit fees or fixed end dates – so if you're on one, you can likely save £100s a year by switching.
On a pricey standard tariff? Check if you can switch and save NOW with our free Cheap Energy Club.
What the Ofgem figures show
Here are some of the findings from the latest set of Ofgem stats:
57% of households with credit meters are on SVTs. That's actually slightly down from the last set of figures in April, when 59% were on SVTs. But millions are still paying £100s more than they need to every year.
An increasing proportion of customers with some smaller firms are on SVTs. In particular, 16% more First Utility customers were on SVTs in September compared with April this year.
More than two-thirds of customers with British Gas and SSE are on SVTs. The proportion varies significantly among the big six, but four firms – SSE, British Gas, E.on and EDF – still have more than half of their credit meter customers on SVTs.
Here's a full breakdown of Ofgem's stats:
How many are on standard variable tariffs?
Company
Proportion on SVTs in Sep 2017
Percentage rise or fall since Apr 2017 (1)
SSE
71%
-4%
British Gas
67%
-8%
E.on
61%
-9%
Utility Warehouse
53%
0%
EDF
52%
-3%
Npower
48%
-5%
Scottish Power
41%
0%
Co-operative Energy
35%
-7%
Ovo Energy
28%
1%
First Utility
23%
16%
Figures for credit meter customers in England, Scotland and Wales. (1) Percentage change, ie, with First Utility total proportion has risen from about 20% to 23%.
You need to KEEP switching to get the cheapest deal
If you've never switched your energy provider, you're probably on an SVT. But even if you HAVE switched before, if you don't switch regularly, it's likely your firm will roll you onto one when your fixed tariff expires.
The cheapest energy deals are usually found by switching, and if you're on an SVT you won't usually be charged exit fees. So do a full comparison on our free Cheap Energy Club to see how much you can save.
Crucially, once you've switched, don't rest on your laurels. Once your fix ends, you'll likely be moved back onto an SVT, and if you are, it's almost always better to switch – on average SVTs are about £300/year more than the cheapest tariff on the market.
'Unacceptable so many still paying too much'
Dermot Nolan, chief executive of Ofgem, said: "Ofgem's league table shows which suppliers have the most work to do to get all their customers a better deal.
"Some of the larger suppliers have a significantly lower proportion of customers on poor-value standard variable deals than SSE, British Gas and E.on in particular. This shows it is possible to help more of these customers get a better deal and it is unacceptable that so many are still paying too much for their energy.
"We will continue to press suppliers to get all their customers a better deal."