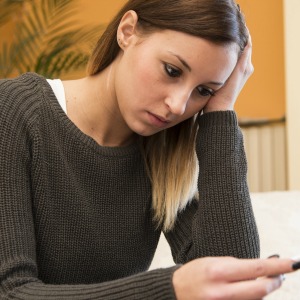 Households are facing increasing financial pressures over the Christmas period, a new poll reveals today, with more people regularly worrying about money and more turning to credit to pay for festive food and presents.
Figures released by debt advice charity National Debtline to mark the launch of its new #peaceofmind campaign show one in seven people worry about money "every day" in the run-up to Christmas, while 37% are putting Christmas costs on credit.
The #peaceofmind social media campaign, which is being supported by MoneySavingExpert.com, encourages people to seek support online to help ease money worries over the festive period.
For help with debt over the Christmas period, see the National Debtline website, the MSE Forum's Debt-Free Wannabe board and our Debt Problems and Xmas MoneySaving guides.
Martin: 'If you have nothing to spend, go cold turkey'
MoneySavingExpert.com founder Martin Lewis said: "Too many people feel pressured into making a lust list of what makes the perfect Christmas. Instead, start by working out how much you've got to spend and cut your cloth accordingly.
"If the answer is you have nothing, then go cold turkey! Have fun, see family, watch the telly, but try not to spend money. Christmas is just one day. Far more important is a happy, financially stress-free New Year.

"For those who are already in the mire, worried, panicking or even ignoring the problem, the best thing to do is to go and seek out non-profit free debt-counselling help from the likes of National Debtline, Citizens Advice, StepChange or Christians Against Poverty.
"They're there to help, not judge. The most common feedback I get from people who've done that is 'I finally slept last night'."
What the poll found
The National Debtline figures are based on a poll of more than 2,000 people, conducted by the market research firm YouGov and representative of all adults in Great Britain.
It shows more people are experiencing worry, stress and sleepless nights this Christmas compared with last year (when National Debtline ran a similar survey):
13% say they "regularly worry" about money in the run-up to Christmas, up from 10% in 2016 – and 14% worry about money "every day".
3% say they lose sleep in the run-up to Christmas because of money worries – up from 2% last year.
9% say money worries are negatively impacting their enjoyment of Christmas – up from 6% last year.
The findings also show that more households are turning to credit this year to cover the cost of Christmas:
37% of Britons are putting Christmas presents on credit. This is an increase from 33% last year.
24% are putting Christmas food on credit. This is an increase from 22% of Britons last year.
55% say they haven't saved for Christmas this year and only 29% have a Christmas budget they are trying to stick to.
'No one has to go through this alone'
National Debtline's #peaceofmind campaign aims to raise awareness of the financial pressures people face at Christmas, and encourage people to seek support online to ease money worries.
You can use the #peaceofmind hashtag on social media to spread the word, and National Debtline's put together some top tips and resources on its website.
Joanna Elson OBE, chief executive of the Money Advice Trust, the charity that runs National Debtline, said: "Money worries can affect people at any time of the year, but with the pressure to spend even greater at Christmas, this can cause even more stress. The fact that more people are worrying about money and feeling their debts are a heavy burden is a particular concern.
"No one has to go through this alone. We would encourage anyone worried about money at this time of year to seek support online at www.nationaldebtline.org.
"Even if you just make a start to deal with the problem, this could make a huge difference in giving you some peace of mind this Christmas."