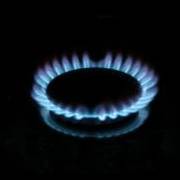 Spark Energy customers have been contacted by a debt collector telling them they were in arrears – days in advance of when payments were due.
Furious customers of the energy provider have taken to social media over the past few days to express concern after receiving calls and texts from Opos – which describes itself as a "leading provider of debt collection" – telling them they owed money ahead of time.
Spark, which has an estimated 300,000 customers, said the contact from its partner firm Opos was supposed to be a simple reminder to a number of customers to pay their bills. But it's now asked Opos to stop its contact with customers.
Have you been affected? Let us know at news@moneysavingexpert.com.
What have Spark Energy customers said?
Several Spark Energy customers have complained about getting texts and calls from Opos. Some tweets about the situation can be found below:
Why? I got my bill last week but you've already given my details to a debt collector which is disgusting. How the hell could my bill be £72 for 21 days usage???

— AusTor (@TortorE04) November 28, 2017
Absolutely disgusted @SparkEnergyUK 'mistakenly' referred my 2 week old bill to a debt collection agency. Balance not due til 02 December. No apology or explanation. What about my credit rating! I've had 6 calls/texts from Opos. Vile practices glad I switched #sparkenergy

— Harriet Makin (@HarrietEMakin) November 28, 2017
Hi @SparkEnergyUK I don't appreciate the text you just sent to say I'm in arrears when a) I only received the bill today and b) it says I have until the 30th Nov to pay it! Glad I'm leaving. You've had since the 17th October to bill me 🤦🏻‍♀️

— Gina (@mixygirl) November 27, 2017
@SparkEnergyUK really disappointed that after i contacted Spark to correct a problem with a bill and paid the subsequent one on time, that i am now being harassed by debt collectors!! Spark haven't even apologised for their error... just told me "it should stop in 72 hours-ish!"

— I AM Healthy (@Be_AM_Healthy) November 28, 2017
'I'm worried I'll get a mark on my credit file'
Chrystina Read was one of the Spark Energy customers contacted by Opos.
She received a text saying: "Your Spark Energy account is in arrears. Please contact Opos urgently to make a payment or discuss your options."
Chrystina told us she got the text on Monday 27 November, despite her bill not being due until Friday 1 December. She says the text was followed by a call from Opos.
She said: "I got home from work on Monday 27 November to a bill from Spark dated 22 November, saying it was due to be paid this Friday (1 December).
"I then received the text from Spark Energy. Then the next day at about 9pm I got a call from a debt collector saying I owed this money and it was late, so I asked to complain as I had paid this bill earlier in the day, and it is not even due until Friday.
"I hope it doesn't affect my credit rating as I'm just about to get a mortgage."
If I've been contacted by Opos, what should I do?
If you've received correspondence from Opos, you should do the following:
If you have already paid via Opos – your Spark account will be updated accordingly so you need to take no further action.
If you haven't paid via Opos yet – then you can follow the instruction and settle your bills with Opos or if you'd prefer you can pay your bill via your usual method through Spark.
Despite the wording, the bill date you had previously agreed with Spark still stands regardless of what Opos has said to you.
We have contacted Opos for comment and will update this story when we hear back.
What has Spark Energy told us?
A spokesperson for Spark Energy said: "A small amount of customers may have received a slightly concerning communication from our partner Opos. We offer our full reassurances that this wasn't a debt collection notice nor will it impact upon anybody's credit rating.
"After listening to customer feedback, we've reviewed the wording of this correspondence and asked our partner to discontinue the campaign. We'd like to apologise to anyone in receipt of these messages and would encourage any customers who think they've been affected by this to get in touch with our team on ‪0345 130 0835."
Your original agreed bill due date will still stand and if you've paid through Opos, you can go back to paying via your usual methods.