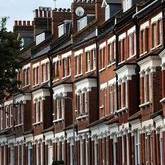 If you're considering getting a fixed mortgage deal you need to act quickly as rates are expected to rise in the coming months, mortgage experts are warning.
Halifax has already upped the rates on some of its fixes by up to 0.3 percentage points, and Nationwide also increased some two-year fixed rates by 0.05 percentage points.
Rumours are swirling of an imminent rise to the base rate - the Bank of England's official borrowing rate, which influences what borrowers pay and savers earn - as early as May. So experts are saying the cost of more fixed-rate mortgages could also jump from "unnaturally low" levels.
We've spoken to three property experts about what you should do, and they all suggested that those considering fixing should do so very soon.
First-time buyer or remortgaging? See our Mortgages and Homes section for our full set of guides and calculators, including our Remortgaging guide and best buys.
Should I fix my mortgage?
Choosing which type of mortgage to get is a very big decision. There are many different types of deal but all fall roughly into two camps - either fixed or variable.
A fixed rate is basically where you pay the same amount each month for a set period of time (eg, two or five years) regardless of what happens to interest rates.
With variable rates, as the name suggests, the rate can and will usually move up and down.
Deciding whether or not to fix is about weighing up how important it is to you that your repayments will stay the same.
If you can only just afford your mortgage repayments you probably should not be gambling with interest rates - you'll more likely benefit from a fixed rate.
See What type of mortgage to choose? for more information.
What are the experts saying?
We spoke to independent property expert Henry Pryor, David Hollingworth of London and Country Mortgages, and Ray Boulger of John Charcol mortgage brokers. This is what they told us:
Mortgage prices are very low at the moment, but will that last? Henry Pryor told us: "Like house prices, mortgage rates rise and fall. They are unnaturally low at present as a result of the policy of quantitative easing [when the Bank of England creates new money electronically in the hope to boost growth], which is having the effect of pushing up all asset prices including houses. This will be withdrawn eventually, the only debate is when. As inflation starts to build so will pressure on the Bank of England to increase interest rates and with that will come more expensive mortgages."
Ray Boulger said: "There is strong competition from lenders at the moment, so we've not seen fixes rise as much as we'd expect - of course, that can't go on."
Fixed rates are expected to go up and this could be before the next base rate rise - Boulger told us: "I think with fixed rates, it's likely that they will rise in the coming months, even before May [when the base rate rise is expected]. The cost of funds to lenders has been going up, and if the market continues to anticipate a base rate rise in May the cost of funds to lenders will continue to go up. Fixed rates will go one way, it's just how quickly or slowly they'll go that way."
David Hollingworth added: "As the talk of a base rate rise gathers momentum it can have an impact on the cost of fixed-rate funding as markets build the anticipated faster pace of rate rises into swap rates [the rates at which banks lend to each other]."
If you're thinking of fixing, do it soon - Hollingworth told us: "Rates won't be this low forever and anyone thinking of fixing would be wise to make a move sooner rather than later. Waiting for the base rate to rise will mean that they will have already missed out on the keenest fixed rates."
Both Pryor and Boulger agreed, with Pryor saying: "If you are moving or your current deal is coming to an end in the next 24 months then I think you should speak to a mortgage broker and do it quickly.
"Fix your mortgage costs going forward before they become more expensive and make sure you get independent advice when you are shopping around. The MSE calculator would be an excellent place to start."