A MoneySaver who met her fiance on the MoneySavingExpert forum and went on to have a son who still receives birthday messages from our forum users every year has told how MSE changed her life.
It's MoneySavingExpert's 15th birthday today - the site was founded by Martin Lewis on 22 February 2003. To celebrate, we've been asking users to send in their favourite memories and success stories from over the years using the hashtag #MSE15.
And forum users 'Tigsteroonie' and 'Marleyboy' have a greater connection to the site than most. They met on our forum 10 years ago, had a MoneySaving baby - nicknamed Marleybaby - in 2009, and are now getting married in May this year.
Marleybaby, whose real name is Andrew, even had a forum account of his own set up for him for a while, and gets sent birthday messages by fellow forumites each year. The family have used the site to save money in lots of different ways, including to find the best mortgage deals and most recently to find information on childcare vouchers for Andrew, who's now eight.
'We are a completely MoneySaving family'
Tigsteroonie met Marleyboy soon after she joined the forum in 2007, and they first met up in 2008. Tigsteroonie lived in Scotland at the time, but moved down to live with Marleyboy in Manchester in 2009.
She said: "I joined the forum in 2007, I think I was looking at how to save money on insurance. It was 2008 before I became active, mostly posting in the Money Savers Arms threads. We'd talk about anything and everything and we all became mates.
"Some of the chats led to direct messages, and then me and Marleyboy moved to [instant messenger system] MSN. We first met up in September 2008 and I moved to Manchester in 2009 - Andrew was born that summer, 11 weeks premature, weighing just one pound six ounces. Everybody followed our pregnancy and Andrew's premature birth in 2009 through threads in the Money Savers Arms.
"From Andrew's birth onwards, I used the forum family section quite a lot. I posted a grabbit or a freebie on a baby bottle once which made it into the weekly email and I've got a badge for it.
"Although we mainly use the forum, we use the site as a tool as well, and we still point people to it, so we are a completely MoneySaving family.
"We're finally getting married this year, and we have a forum thread asking - how frugally can we do it!?"
A picture of Tigsteroonie and Andrew can be seen below: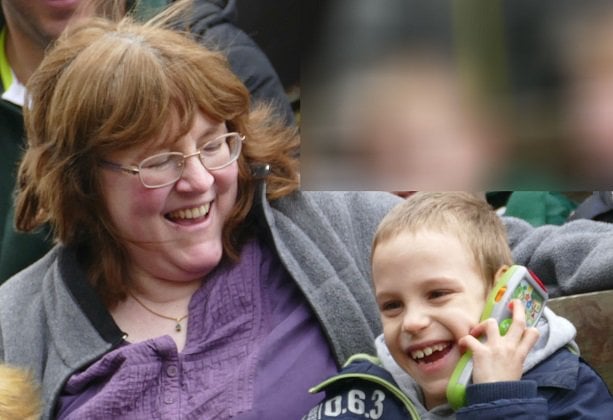 'MSE helped us clear our debt and pay off our mortgage'
Tigsteroonie and Marleyboy aren't the only ones to share their MoneySaving memories with us. We've been inundated with tweets using the #MSE15 hashtag - here are a few of our favourites:
I had over £800 on flight delays, over £1k for an old PPI from 1997 and saved by switching energy on your energy club. follow your advice on banks and savings I also go on your forums for insurance deals.Thanks MSE #MSE15

— Julie (@cinders2875) February 22, 2018
We've also received a number of emails including this, from Lauren:
I just wanted to write to you all to thank you for your drive and passion. It is clear how many people MSE's advice helps on a daily basis, and that is a very noble accomplished goal - thank you for 15 years of it!
I don't have one particular success story; I don't know if I could quantify the pounds saved thanks to you guys (though I'm sure it's a lot). For me, it's the knowledge and confidence gained from the tools you provide that is priceless.

The clear and patient explanations for the things you're somehow supposed to know as an adult, and the useful practical tips and guides for everything else - I know my husband and I are prepared to tackle any financial problems life will throw at us, and we're already on the best foot forward for the start of our lives together. Keep doing what you're doing, and thank you for everything. Happy birthday.
Let us know your success stories in the comments below or by emailing news@moneysavingexpert.com.