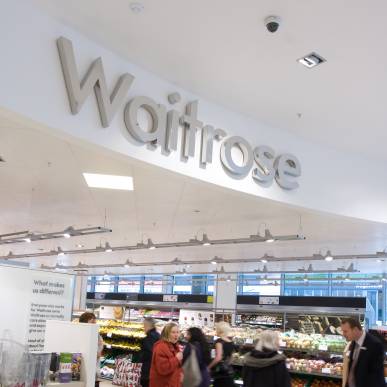 Waitrose is set to end the 'pick your own offers' part of its loyalty scheme, after apparently concluding that customers found it too "confusing".
The myWaitrose loyalty scheme currently allows you to pick 10 items from a list of hundreds of products, which you can then save 20% on in-store and online. You can change your choices up to 10 times each month.
However it's understood that the supermarket is now ending this offer on Wednesday 28 February.
The end of the scheme emerged after what appears to be a staff briefing explaining the decision was posted on the HotUKDeals site.
The briefing showed "key messages for your customers when asked about the closure of the myWaitrose Pick Your Own Offers" and said: "After the successful launch of myWaitrose Pick Your Own offers in 2015, customers have increasingly told us they find the process for choosing and remembering their picks quite confusing."
Waitrose has confirmed it's writing to customers on Thursday to inform them of the change, though it's yet to say what will it will replace the offer with.
A spokesperson for Waitrose said: "We will be contacting all myWaitrose members on Thursday about how they can make savings more easily on the products they buy most often."
See our 34 Supermarket Shopping tips for more ways to save.
Have your say