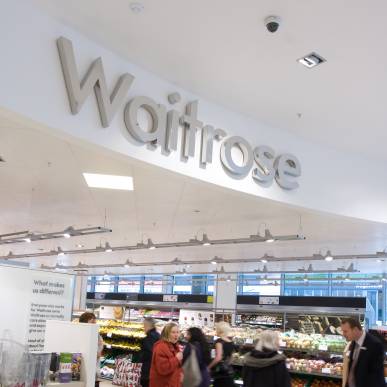 Waitrose will replace its 'pick your own' offer with a new scheme to send customers vouchers and offers through the post.
The supermarket has confirmed it will scrap the pick your own offer after 28 February, and from today will begin giving customers vouchers and offers based on their previous shops.
The myWaitrose loyalty scheme currently allows you to pick 10 items from a list of hundreds of products, which you can then save 20% on in-store and online. You can change your choices up to 10 times each month.
After 28 February you will instead be sent vouchers and personalised offers through the post, or you can opt to get them when you check-out, depending on your contact preferences in the myWaitrose scheme.
How will the scheme work?
The key difference is you will no longer be able to pick which products you would like a discount on - Waitrose will instead do this for you based on data it's collected from your previous shops when you swiped your myWaitrose card.
You'll receive the offers through the post, or when you go through the checkout depending on your account settings. You can update your details if you want to change how you'll receive your vouchers.
Waitrose has said the vouchers will be sent "several" times a year through the post, but was unable to say how many each customer will receive.
What does Waitrose say?
A spokesperson said: "After a successful launch of myWaitrose Pick Your Own offers in 2015, customers enjoyed receiving discounts on a wide range of products, but over time the effort required to choose and remember seems to have outweighed the benefits for many.
"For example, the vast majority of our customers were only ever using five of their ten picks on Pick Your Own over the course of the entire year and were not getting the most from the scheme.
"The new tailored vouchers and personalised offers, which customers will receive through the post or at the checkout depending on how they have asked to be contacted when they became a myWaitrose member, are designed to provide a simpler and more convenient way to save with us."