Insurance firm Admiral has apologised after hundreds of its customers had their monthly direct debit payment doubled in February as the result of an IT error, MoneySavingExpert can reveal.
The company, which has around four million customers overall, says it's identified 889 car, home and van insurance customers who were accidentally double-charged last month.
It says it's already refunded some who were hit by the glitch and will contact all the other affected customers in the coming days.
Looking to cut down the cost of your insurance? See our Cheap Car Insurance, Cheap Home Insurance and Cheap Van Insurance guides.
Check NOW if you've been double-charged
Admiral says it's already contacted some of those who've been double-charged - but others haven't yet been told.
To check for yourself if you've been affected, look at your bank statement and see if you had twice as much as normal taken out of your account in February - as happened in the following example: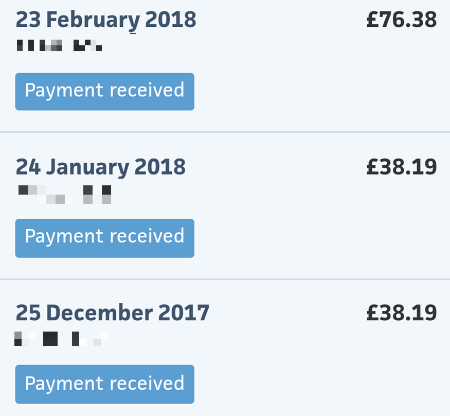 One MoneySaver's Admiral account showing the double charge in February
What should I do if I've been affected?
If you were double-charged in February and haven't already been refunded, Admiral says you won't be charged on Wednesday (28 March) when customers are next billed.
It also says a staff member will contact you, so you shouldn't need to contact it proactively.
However if you've been charged fees as a result of the double payment being taken - for example if you incurred a bank charge as a result of going into your overdraft - Admiral says it will ensure you aren't left out of pocket. Contact it on 0333 220 2000 and explain what happened.
What does Admiral say?
An Admiral spokesperson said: "We can confirm that in February we identified a total of 889 customers whose monthly direct debit amount was doubled due to an IT error.
"We are very sorry for any inconvenience caused to those customers affected."