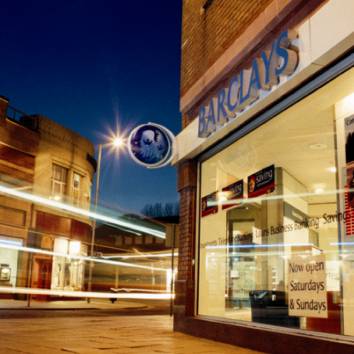 Barclays loan and credit card customers who went over their borrowing limit or fell behind on payments could be refunded £100s - after a review found they weren't provided with adequate service.
The high-street bank is in the process of writing to affected customers to offer them an average refund of £300, which will cover interest, fees and charges.
It won't tell us how many customers it is refunding, but those affected will have had a card or loan with the bank at some point since October 2013.
Most of those who are receiving refunds have debts with Barclays at the moment, so part of their debt will be written off instead of being given a cash refund.
If you are affected, you will receive a letter in the coming weeks and will be refunded automatically. If you want to know before that you could try ringing Barclays on 0800 328 6932, but some MoneySavers have told us that they haven't been given this information over the phone.
Struggling with Debt Problems? See our guide for what to do and where to get help.
How did Barclays' service fall short?
Barclays says its service fell short when customers in arrears weren't provided high enough quality service.
The bank has admitted it didn't always contact customers in arrears in accordance with its own processes, meaning it was unable to assess their circumstances.
Had Barclays done this, it may have had the opportunity to offer different options to these customers, which could have involved for example, the reduction of interest, or cancellation of charges.
'We did not always provide the service we should have'
A Barclays spokeswoman told us: "Following a recent review, Barclays is returning relevant interest, fees and charges to some customers where we did not always provide the service we should have.
"We would like to apologise to those customers impacted."
It says if any customers have questions, they can contact Barclays on 0800 328 6932 between 8am to 9pm everyday.