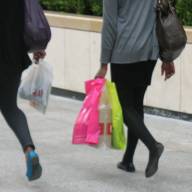 Consumers experienced 173 million issues with products and services in 2017 but less than one in three (27%) of these were reported to companies, according to new figures released by the complaints body Ombudsman Services.
According to Ombudsman Services' fifth annual Consumer Action Monitor, consumers made 47 million complaints to companies in 2017 - down from 55 million in 2016.
And cynicism with complaints procedures was behind this. Just under a third (29%) said they believed they could only get a result from a complaint if they kicked up a big fuss, while one in five (20%) did not take their complaint further as they had previously raised an issue but nothing changed.
Have you been let down by bad service or dodgy goods? Don't just let it lie - see our How to complain guide for the best ways to resolve your issue, and our Resolver guide for how to use the free complaints tool.
Consumers increasingly voting with their feet
Ombudsman Services' findings were based on a nationally representative survey of adults aged 18+. A total of 4,168 people in England, Scotland and Wales were questioned last December.
The survey found that consumers increasingly prefer to vote with their feet instead of raising a complaint. Some 40% of UK shoppers 'walked out' or 'gave up' before completing a purchase offline or online, up from 29% in 2016, while 30% chose to switch providers or spend less because of disappointing experiences.
A third (33%) of shoppers also said they've stopped buying from a specific brand in the past 12 months.
'The only real way to get issues resolved'
Lewis Shand Smith, Chief Ombudsman at Ombudsman Services, said: "Consumers are understandably frustrated with poor service, and when expectations are not met, the disappointment can lead to anger and frustration.
"Voting with your feet is one way you can show dissatisfaction. However, complaining is the only real way to get issues resolved, so we'd encourage anyone with a complaint to come forward and make their voices heard instead of ending up angry and uncompensated.
"With customer disillusionment giving way to a new type of consumer activism, businesses need to shift their thinking when it comes to customer service. The most successful companies are those that use technology to complement their customer service, and take a 360-degree view of the complaints process – so that trends can be identified and problems are addressed at the root."