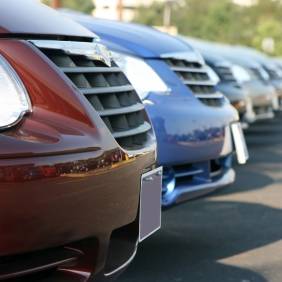 Car finance firms are to be tested on if they give enough information to buyers about risks involved, and whether the commission paid to dealers could harm consumers.
The Financial Conduct Authority (FCA) is continuing its review into the motor finance industry to ensure consumers are protected when signing up for car finance deals.
The regulator, which began its work in July last year, says the number of car finance agreements for new and used cars has jumped from 1.2 million in 2008 to 2.3 million in 2017, with personal contract purchases which allow you to make a larger balloon payment at the end of your agreement to purchase the car having become particularly popular.
It found that the growth in car finance lending is mainly to those with higher credit scores, and that the number of defaults and arrears are generally low, but there are number of areas such as commission and affordability checks that need further research.
See our Car Finance section for help and information.
What has the review found?
The FCA aimed to answer a number of questions:
Are firms managing the risk of how much the vehicle will be worth in the future? The review found firms regulated by the FCA are adequately managing the risk of a severe fall in used car prices.
Are firms lending responsibly? The FCA found consumers with lower credit ratings were only for a very small proportion of lending, but it wants to do further work in this area.
Are there conflicts of interest with commission agreements between lenders and dealers? The FCA wants to look further to check if better commission on higher interest rate deals could lead to consumers having a worse deal.
Is the information for consumers clear and transparent? The review found overall contracts are generally clear, but there are some cases where firms are not sticking to FCA rules. The regulator will now carry out more research in this area.
What happens next?
The FCA's review has so far found that the largest lenders' approach to the risk of how much the vehicle will be worth in the future appears robust, and the growth in motor finance has been strongest for lower credit risk customers, who are less likely to struggle to repay their loan.
The next part of its review will include:
A mystery shopping exercise – to ensure customers have enough clear and transparent information when taking out motor finance, so that they can fully understand the different options, and the risks involved.
Checks on affordability for lower credit scorers – the FCA will look at how lenders check if a customer can afford the repayments and what data they use to double check, with a particular focus on those with a lower credit rating.
Test whether there is enough control over commission arrangements – the regulator will carry out a survey to check if the difference in commission rates on the lower and higher interest rate deals could be harmful to consumers, and how these incentives for brokers are controlled by the lender.
The FCA expects to finish its review in September this year.