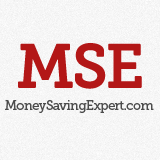 The financial regulator has issued a warning over a copycat firm which is pretending to be MoneySavingExpert.com in a bid to scam victims out of cash.
The Financial Conduct Authority (FCA) said it has had a report of a scammer who claimed to be from MSE while calling a consumer to offer them a personal loan for an advance fee.
As a result of this report, the FCA has issued an alert to warn consumers to distinguish us from what it calls the 'clone firm'.
See our Stop Scams guide for tips on how to protect yourself and your cash.
What is a 'clone firm'?
Companies need to be authorised by the FCA in order to sell, promote or advise on certain financial products.
A 'clone firm' is the technical term the FCA uses for a company which ISN'T authorised by the regulator but contacts people claiming to be from an authorised firm - often by having a fraudster call out of the blue.
The scammers may use the name of a genuine firm, its 'firm reference number' which shows it is registered with the FCA and other details, to try and mislead customers. In this reported case, the firm used our name.
Remember, MoneySavingExpert will never, ever, EVER cold-call.

These crooks are NOTHING to do with us. We're a consumer help website, here to fight your corner. We don't in any way, shape or form take part in – or even endorse – the practice of cold calling, on the phone or in person.
What to do if you're contacted by someone claiming to be us
If you think you have been approached by an unauthorised or clone firm, or contacted about a scam, you should contact the FCA.
We'd also urge you to let us know. Please email us at fakead@moneysavingexpert.com and tell us what happened.