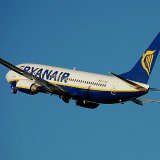 Ryanair has doubled the cost of reserving a standard seat as it continues its policy of 'randomly' allocating if you don't pay.
The budget airline has recently increased the minimum costs of its reserved seats with a standard seat reservation increasing from £2 to £4, and a seat with extra legroom jumping from £11 to £15.
Ryanair is refusing to say exactly when it increased its prices, other than to confirm it was recently, and parts of its website have yet to be updated.
Last year passengers accused Ryanair of routinely sitting groups of passengers apart in a bid to force them to pay to sit together, with one hen party contacting MSE after their group of 15 travellers were seated in 15 different rows.
While Ryanair says the seat allocation if you don't pay is 'random' we've seen many examples of passengers claiming they have been split up and given middle seats, even when there are empty seats next to them.
See our 20 Ryanair tips for ways to save flying with the budget airline.
How much does it cost to reserve a Ryanair seat?
Unfortunately, if you want to guarantee sitting together on a Ryanair flight you will have to pay to reserve a seat.
You can reserve a seat from when you book online right up to two hours before your flight - so if you're willing to pay, checking in as soon as possible means you'll have the strongest chance of bagging the cheapest seats before other travellers snap them up.
Here's how the prices have changed:
Cost of reserving a Ryanair seat
| Seats | Previous minimum price | New minimum price |
| --- | --- | --- |
| Priority seats with extra legroom - rows 1, 2 (seats DEF), 16 and 17 | £11 | £15 |
| Priority boarding - rows 2 (seats ABC) to 5 | £7 | £13.01 |
| Standard seats - rows 6 to 15 and 18 to 33 | £2 | £4 |
If you don't want to pay, check-in usually opens four days before your flight.
Even if you don't pay, there's a chance you may be able to swap seats with another passenger to sit with your group once you're on board. MSE Callum was allowed to swap on both the outbound and inbound journey of his Ryanair flight to Budapest before take-off - though there are no guarantees staff will allow you to do this.
Flying with kids? You MUST pay for an allocated seat
Since October 2016, Ryanair has made it compulsory for at least one adult in a party which includes children under 12 to pay £4 for a seat reservation. You'll then be able to choose nearby free reserved seats for your children (up to a max of four).
You can choose seats in rows 18 to 30 or pay more if you want to sit in other rows. If you have more than one adult in your party, they'll also have to pay for their own seat reservation to sit with the group.
What Ryanair says
A spokesperson said: "Like all businesses, our fees can change unlike our fares which keep coming down. There have been some recent changes as per our list of fees published on our website.

"All these fees are optional to our customers."