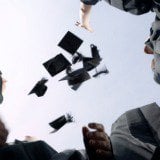 Almost 90% of applicants to a fund for students in financial difficulty in Scotland have been accepted in the last three years – with each being given over £900 on average, according to data obtained by MoneySavingExpert.com.
The Scottish Government's Discretionary Fund provides help to those in financial difficulty who are studying at colleges and universities north of the border, and is open to applicants from across the UK, the Channel Islands and the Isle of Man.
Institutions set their own criteria for awarding the grant, which does not have to be repaid, and is to help those in financial hardship afford extra costs beyond their tuition fees, such as travel and books.
In the past three academic years the fund has paid out £39 million to students, with some institutions accepting 100% of applicants, according to Freedom of Information data requested by MoneySavingExpert.
Worried about your cash while studying? We've a whole range of Student Money guides for you.
Who is eligible for the fund?
Although universities and colleges create their own criteria, there is national guidance they must follow, including:
The fund is for full or part-time students (including distance learners) – You need to be on a higher education course, or aged 16+ and on a further education course.
You ordinarily have to be settled in the UK – You usually need to have lived in the UK for three years prior to your application, and currently live in Scotland to apply. Exceptions are made for certain groups, such as refugees who have been granted indefinite leave to remain.
You're expected to apply for other help first – Students eligible to apply for financial help from other Government schemes – such as a maintenance loan – will normally be expected to apply for such help before being assessed for the fund.
Full details can be found on the Citizens Advice Scotland website.
If you meet the criteria above and need the money to carry on with your course, you can apply and won't have to pay back the money if you're awarded it.
Almost 90% of applicants are successful
MoneySavingExpert sent a Freedom of Information request to the Scottish Government, asking for various data about the fund.
We found out that over the past three years:
There have been 48,555 applications to the Discretionary Fund, and 43,235 were successful – which equates to 89%.
The fund has awarded £39,527,919 to these applicants, an average of £914 per successful applicant.
There's also a huge range between the amount of applications received at different universities and colleges.
In the last academic year for example, out of the 10,000 undergraduates at Aberdeen University 1,265 students submitted applications, of which 1,225 were successful.
While at Heriot-Watt University, which has about 7,000 undergraduates, there were just 190 applications, 165 of which were successful.
The University of Edinburgh – the biggest university in Scotland with 23,000 undergraduates – had just 750 applications, 665 of which were successful.
How do I apply?
You need to apply directly to the institution you are studying at – not the Scottish Government.
Each college or university will have its own procedure, application form and information leaflet – so you need to approach your institution to find out more.
Most will require some supporting documents, such as bank statements or proof of circumstance.
If you're unsure how to submit an application, it may be worth speaking to your college or university students' union or association.