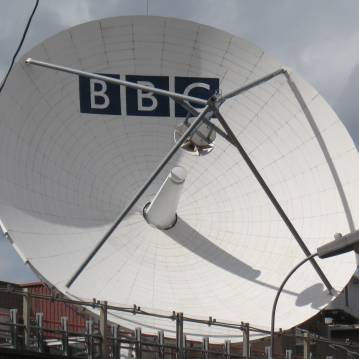 The BBC is trialling a simpler way to pay for TV licences to allow those in need to evenly spread payments throughout the year.
Some customers who are struggling to pay for their licence will be invited to join the BBC's Simple Payment Plan trial, which will allow them to make equal payments towards their licence throughout the year rather than having to make higher initial payments.
The trial is set to run until September 2019. A roll-out to all customers in the future hasn't been ruled out entirely, but it certainly won't take place until at least 2020, after a review of the trial has taken place.
At the moment you can pay for your licence annually, via direct debit or use a payment card to pay in installments - full a full list of ways to pay, see this link.
See our 20+ TV licence tips to cut your costs.
Who is eligible for the trial?
The trial will be open to people who have sought debt advice from certain charities, those whose licence was recently cancelled because of missed payments and people who have been questioned under caution for not paying for their TV licence.
Only those with a colour licence will eligible for the trial, and it is open to those who get a discount due to being severely sight impaired.
The sign up period for the trial began on 1 April and runs until the end of September 2018. Customers will be invited to join by letter, a referral from a debt charity or during a visit by a licensing officer.
Payments will typically be £12.54 a month or around £6 a fortnight for a standard colour licence, which costs £150.50 a year.
Customers can pay over the counter at any PayPoint location, via the TV licence website, over the phone, or via a link sent via SMS to their smartphone. Customers can also pay via a monthly direct debit, or set up a continuous payment authority for payments to be taken from their debit or credit card.
If a customer on the trial misses a payment, the arrears can be spread across the remainder of the plan. Currently, when a customer on a weekly or monthly payment plan misses a payment they have to pay double when the next payment is due.
How will the Simple Payment Plan differ from existing ways to pay?
At the moment, paying for a TV licence in installments typically works as follows:
In the first six months you pay for your licence in full - most pay monthly customers pay £25.10 a month for a standard colour licence.
After that you continue to make half-rate payments, which are around £12.56 a month for a standard colour licence.
On the Simple Payment Plan, the payments will remain the same throughout the year, and will typically work out at £12.54 a month (£12.56 in the first month) or around £6 a fortnight for a standard colour licence, which is £150.50 per year.
What does the Government say?
Matt Hancock, Secretary of State for Digital, Culture, Media and Sport, said: "The licence fee enables the BBC to produce fantastic programmes that we want everyone to enjoy and be entertained and informed by.
"But we know that sometimes households may struggle to pay the licence fee, which is why we've worked with the BBC to develop a simpler and more flexible payment plan to help those on low incomes."