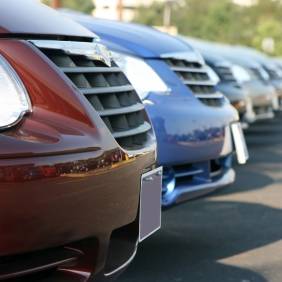 The number of parking tickets issued to motorists by private firms has hit a new record high and risen by almost a million in the past year, new figures published on Friday suggest.
The RAC Foundation's analysis of Driver and Vehicle Licensing Agency (DVLA) data shows that between April 2017 and March 2018 some 5.65 million sets of vehicle keeper records were released to car parking management companies. The RAC says almost all of these will have been used to pursue motorists thought to have broken car parking regulations.
The 5.65 million compares with 4.71 million sets of records released to parking firms in the 2016/17 financial year - and just 499,000 back in 2007/08.
The charges levied by firms for overstaying a parking time are often as much as £100 - suggesting that parking firms could be demanding more than half a billion pounds from drivers on an annual basis.
And while the RAC says the stats give a good indication of the scale of ticketing by private parking firms, the actual number of tickets issued is likely to be even higher as in some cases tickets are issued without DVLA data being used.
See our Fight Unfair Private Parking Tickets guide for help if you get a ticket.
What should I do if I get a parking ticket in a private car park?
If you get an unfair ticket in a private car park, DON'T automatically pay it. These supposed 'fines' handed out are merely invoices, often unenforceable.
There are three very different routes to fight unfair tickets, and the best route for you is likely to depend on whether the company that issued the ticket is part of a trade body and how militant you want to be. See How to fight private parking tickets for full info.
If your car is clamped on private land, remember this is a illegal. But DON'T try to remove the clamp yourself, as any damage could be considered criminal. See Your rights if you're clamped or towed for more info.
What does the RAC Foundation say?
Steve Gooding, director of the RAC Foundation, said: "Each year we publish this analysis and each year we are not only astonished by the numbers involved, but also by the fact that those numbers keep rocketing up.
"The true volume of tickets being issued might actually be significantly higher still as some firms will simply slap a demand onto a windscreen for the driver to find when they return to their vehicle."