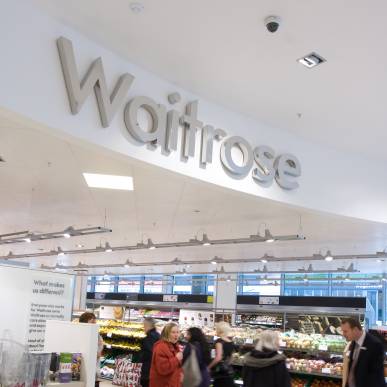 Waitrose will be removing takeaway coffee cups from all of its stores by autumn - if you're a MyWaitrose customer you'll need to take your own cup to get your free hot drink.
Waitrose has committed to removing all disposable coffee cups from its shops by autumn this year, and so members of MyWaitrose - Waitrose's loyalty programme - who currently get a free hot drink when they visit Waitrose stores, will have to bring a reusable cup.
Once the takeaway cups are removed, members of the MyWaitrose loyalty scheme will also no longer be able to get their free hot drink from Waitrose cafes, and will only be able to use the self-service machines - with their own cup.
Want to be green and save money? See 13 ways to use less plastic AND save cash.
What is happening?
Waitrose will initially test the idea by removing takeaway cups in nine of its stores - in Banbury, Billericay, Ipswich, Newmarket, Norwich, Sudbury, Wymondham, Upminster and Little Waitrose in Fitzroy Street, Cambridge - by 30 April.
But it will also be asking MyWaitrose customers at all other stores to bring their own reusable cups to get their free tea and coffee - but they will still be able to get a disposable cup for now if they don't have a reusable one.
It says it will be in touch with you when your store is stopping offering takeaway cups, but from 23 May, you'll no longer be able to get your free drink from the cafe and will have to use the self-service machines.
If you buy a tea or coffee in the cafe, you'll either get your drink in a ceramic cup, or in your own reusable cup. If you're a MyWaitrose customer and you buy a hot drink in the cafe you'll also be offered various food discounts or deals, to make up for the fact that you can no longer get a free hot drink there.
Should I get a reusable cup?
Getting a reusable cup can be good for the environment AND your pocket.
Remember, most high street coffee shops give you a discount when you bring a resuable cup, rather than a takeaway one.
See our blog Pay £1, get up to 50p off most Costa, Pret & Starbucks drinks EVERY time for more information.
How much waste will this cut?
Waitrose says the initiative will stop more than 52 million cups being used every year. It says this will save 221 tonnes of plastic and more than 665 tonnes of paper a year.