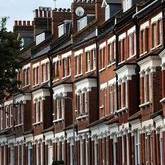 The Financial Conduct Authority has announced it wants to find new ways to help 30,000 so-called 'mortgage prisoners' who have been told they 'can't afford' to switch to cheaper deals, in a big step forward for consumers driven by MoneySavingExpert.com's campaigning.
The regulator's interim mortgage report, published today, concludes that 30,000 long-standing mortgage customers – most of whom took out their deal before the 2008 financial crisis – are unable to switch to a cheaper mortgage despite being up to date with payments.
This is because an EU rule, called the Mortgage Credit Directive, means anyone getting a mortgage is subject to strict affordability checks scrutinising their incomings and outgoings, even if they already have a mortgage and are now applying for a cheaper one.
The Financial Conduct Authority (FCA) report warns that a further 120,000 people can't get a cheaper deal than the one they're currently on because they have a mortgage which has been sold to a firm which isn't authorised to offer new mortgage deals.
MoneySavingExpert has been fighting to help mortgage prisoners for several years now – Martin criticised the directive back in 2015 in his blog: I'm taking on the EU Mortgage Credit Directive – it's going to create many mortgage prisoners.
In the report, the FCA says it wants to look at how it can help customers hit by the directive. One possible solution is an industry-wide agreement for lenders to approve applications for a new mortgage deal from existing mortgage-holders who took out their most recent mortgage before the financial crisis and are up to date with payments.
The FCA credits MSE for originally suggesting the survey on consumers' ability to switch mortgage, cited in the report. The survey found 2% of existing borrowers who would benefit from switching were unable to switch to another deal.
See our Remortgage Guide 2018 for help remortgaging.
'A forgotten tribe of victims'
Martin Lewis, founder of MoneySavingExpert.com, said: "There's a mortgage ticking time bomb in the UK. Standard mortgage rates are soaring way above the UK base rates – and if interest rates rise, there is a huge risk of arrears and repossessions. This needs to be prevented.

"The biggest risk is a forgotten tribe of victims, who have been locked for years into high-rate mortgages. I'm delighted the regulator has responded to our research on mortgage prisoners – we've been nagging it, the Government and the EU for years to sort out this mess; and this is a decent start.
"The FCA estimates 30,000 people are stuck on an expensive rate but can't switch – even though they would benefit. It must look at fixing this. It's suggesting a possible voluntary agreement with the lenders – if that will work, great. If not, then it needs to force them. Whatever happens, it must act fast. Each month these consumers are forced to pay vastly more than they should do, constantly eroding their finances.
"Yet worryingly the regulator admits it doesn't have the powers to fix an even bigger problem. Around 120,000 people have mortgages that have been sold off to investors who don't do mortgages. This means, ridiculously, the consumer really can't get a new cheaper deal. A lifeline still needs to be thrown to these borrowers, and Parliament might need to get involved. We'll be keeping the pressure on."
Why are some trapped on more expensive mortgage deals?
This is all about remortgaging. New rules introduced under the 2014 Mortgage Market Review and 2016 EU Mortgage Credit Directive (MCD) mean that anyone getting a mortgage is subject to strict affordability checks scrutinising their incomings and outgoings. This is to check they'll be able to repay not just at their current mortgage interest rate, but at rates of 6% or 7%.
Although the rules are intended to stop people taking out mortgages they can't afford, they're also applied to those who already have a mortgage – meaning that ridiculously some are told they can't afford a cheaper mortgage, despite their circumstances not changing. The rules are different though depending on who you're trying to remortgage with:
If you want to switch to a different provider, the EU rules (or at least the UK's interpretation of them) insist that affordability checks are applied – so some people trying to remortgage could be stranded on a more expensive deal.
If you want a cheaper deal with your existing provider, the rules state affordability criteria DON'T need to be applied – though in some cases lenders have applied them anyway.
What has the FCA found?
The FCA's report says the MCD means lenders taking on new customers have to undertake a full affordability assessment – even where the applicant is NOT borrowing more – and this may have made it more difficult for 30,000 mortgage-holders to switch to a new lender.
It says 90% of these 30,000 took out their mortgage or last switched to a new lender before 2008, and 96% did so before 2009. A high proportion of those affected are self-employed, and many have interest-only mortgages.
It also says it considers it likely that other consumers with mortgages that have been sold to firms not authorised for lending also face barriers to switching – it estimates that about 120,000 of these consumers could save by moving to a cheaper deal.
800,000 mortgage-holders could save by switching
Today's report wasn't only about mortgage prisoners – it covered a wide range of issues relating to mortgage-holders.
One key finding relates to the number of people who could save by switching to a cheaper deal. The FCA says its analysis of data from 2016 has found some 800,000 mortgage holders on reversion rates – the rate to which your mortgage will revert at the end of any incentive or fixed-rate period – could have saved an average of £83 every month by switching.
'Everyone always asks why we can't move – people frown upon us'
Jayne Emsley, from Pontefract in West Yorkshire, says she can't remortgage because she's now with a firm that doesn't offer personal mortgages – and she is losing £100s a year because of it.
Jayne took out a mortgage with Northern Rock over a decade ago, but after it collapsed, she was moved to Landmark Mortgages on a standard variable rate, which is now 4.39%. Jayne says she could likely get a deal with another provider which is more than £1,000/year cheaper – but because she is self-employed and self-certifies her income, she has been unable to.
She said: "As Martin says, we are one of the forgotten victims. I had no idea there were so many of us, I had never met anyone in my situation. Everyone always asks why we can't move – people frown upon us.
"The report today is great news for the 30,000 who are being helped, but seems harsher on the rest of us. We absolutely need to move now – we have to travel for work, travel to take our son to school. But we can't.
"Ultimately this problem should be a priority for the Government – nobody has looked at what's happened to us.
"I've calculated that we are around £35,000 worse off than we should be through our mortgage repayments, and when you factor in the extra travelling it could be more – and it's through no fault of our own."
What is the FCA doing?
The FCA says it's identified a range of potential ways to make the market work better for consumers.
These are vague at the moment, and there will likely be more detail once the FCA publishes a final report at the end of the year.
On mortgage prisoners, it says one option could be an industry-wide agreement to approve applications for a new mortgage deal from existing mortgage-holders who took out their most recent mortgage before the financial crisis and are up to date with payments.
Other proposals to help consumers include:
Exploring alongside lenders, intermediaries and other industry players how the market could develop tools that would make it easier for consumers to identify which mortgage products they qualify for, to assess and compare those products, and ultimately take out a mortgage.
Removing barriers that prevent changes being made to how mortgages are sold, including those due to aspects of FCA advice rules and guidance.
Making it easier for consumers to assess the strengths of different mortgage brokers. The FCA intends to work with the broker sector to develop metrics to help consumers compare brokers.
What does the FCA say?
Christopher Woolard, executive director of strategy and competition at the FCA, said: "The mortgage market is one of the largest financial markets in the UK and there have been significant changes to the market since the financial crisis in order to ensure that we do not return to the poor practices of the past.

"For many the market is working well with high levels of consumer engagement. However, we believe that things could work better with more innovative tools to help consumers. There are also a number of long-standing borrowers that have kept up to date with their mortgage repayments but are unable to get a new mortgage deal – we want to explore ways that we, and the industry, can help them."
The FCA also paid tribute to MoneySavingExpert's contribution to a survey cited in the report.
The report said: "The original concept for the survey was suggested by MoneySavingExpert.com who also facilitated the participation of several intermediary firms. Although the survey is the work of the FCA, we are grateful for the input from MoneySavingExpert.com."