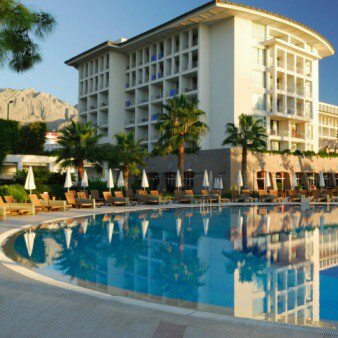 More than 15 million people with pre-existing medical conditions such as cancer feel "poorly served" when it comes to travel insurance, the financial regulator has said.
The Financial Conduct Authority (FCA) says those with medical conditions often find insurers will not cover them at all, or will charge significantly more because the customer is classified as a "non-standard risk."
In one example the regulator was told about the case of a nurse who had advanced breast cancer, but was declared fit to travel to Dubai. The cheapest quote she was offered was £2,800 and she considered travelling without insurance, but after a friend recommended a specialist travel insurer she found cover for £800.
Some customers with pre-existing medical conditions also find they are still charged high insurance premiums many years after successful treatment.
The FCA says it is challenging the industry to improve access to insurance for people with pre-existing medical conditions.
See Travel Insurance For Those With Pre-Existing Conditions to find affordable cover.
What has the FCA found?
In the UK at least 15 million people currently have at least one long-term health condition, and this number is predicted to rise to 18 million over the next decade.
In June last year the FCA began gathering evidence on how best to address concerns about people with pre-existing medical conditions being able to find affordable travel insurance.
It received 64 written responses from large insurers, trade bodies, specialist providers and consumer organisations.
It says three key issues for consumers were raised by these responses:
A lack of info on options after an expensive quote or being refused cover. This can, incorrectly, cause consumers to assume that they are uninsurable.

A lack of pricing transparency around how premiums are calculated and the risk factors that drive quotes. The FCA found this makes it difficult for consumers to understand whether the quote is a true reflection of their condition.
A general lack of understanding around insurance terminology. The lack of consumer awareness about their options causes difficulties in finding competitive insurance that is appropriate for their medical condition.
What does the FCA say?
Christopher Woolard, executive director of strategy and competition at the FCA, said: "People with pre-existing medical conditions feel poorly served by travel insurance. There are specialist services out there, but, often, people don't know where to find them. We'll work with industry to point people in the right direction and help dispel some of the myths and misunderstandings to ensure this market works better.
"This will also form part of our continuing our work on insurance pricing practices which are designed to lead to long-term positive changes across the market."